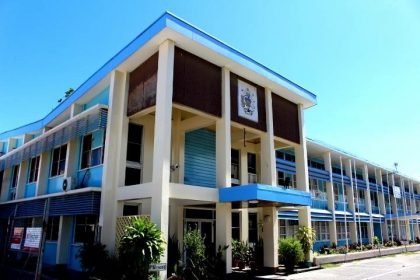 A new Secretary to the Prime Minister (SPM) has been appointed by the Public Service Commission.
He is Dr. Fred Isom Rohorua, who was the former Policy Secretary for the Social Sector at the Prime Minister's Policy Evaluation and Monitoring Unit.
Prior to his appoint as a policy secretary, Dr Fred was the Permanent Secretary for the Constitutional Reform Unit (CRU) and the Ministry of Education and Human Resources Development (MEHRD)
Dr Fred has executed his Agreement of Service with the Chairman of PSC yesterday to commence duties as SPM.
Dr Fred looks forward to working closely with other colleague Permanent Secretaries and Staff of the Office of the Prime Minister and Cabinet in his new role as SPM.
The Public Service Commission will also shortly execute Agreements of services for the Permanent Secretary for the Ministry of Environment, the Permanent Secretary for the Ministry of Commerce and the Permanent Secretary of the Ministry of Police National Security and Correctional Services.