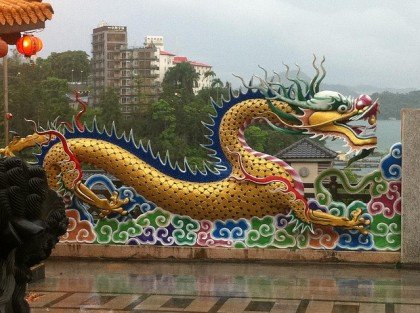 The Taiwanese Ambassador to Solomon Islands Roy Wu has thanked the Lilo-led government for its continuos support towards Taiwan's campaign to participate in United Nation's specialised agencies and activities.
Ambassador Wu made the statement in Honiara last night during a ceremony organised to mark China's 1-hundred and-2 anniversary, commonly known as "Double Ten".
Speaking to the guests the Ambassador said Taiwan is thankful to Solomon Islands for its strong and continuos support in advancing its U-N participation.
He said the Republic of China Taiwan and Solomon Islands has enjoyed an unwavering dedication of cooperation over the past thirty years.
Ambassador Wu said Taiwan will continue to enhance its bilateral relations with Solomon Islands in various fields.
Meanwhile the Taiwanese Ambassador to Solomon Islands Roy Wu has pledged that the Government of Taiwan will continue to honor its commitment to help promote national development of Solomon Islands.
Ambassador Roy Wu, made the remarks last night during the celebration of the one-hundred and second anniversary of Taiwan's National Day – more commonly known as "Double Ten."
Mr Wu said Taiwan is also looking forward to continue its close cooperation with the Solomon Islands Government.
S-I-B-C News understands this year is the thirtieth year of bilateral relationship between the Government of Taiwan and Solomon Islands.