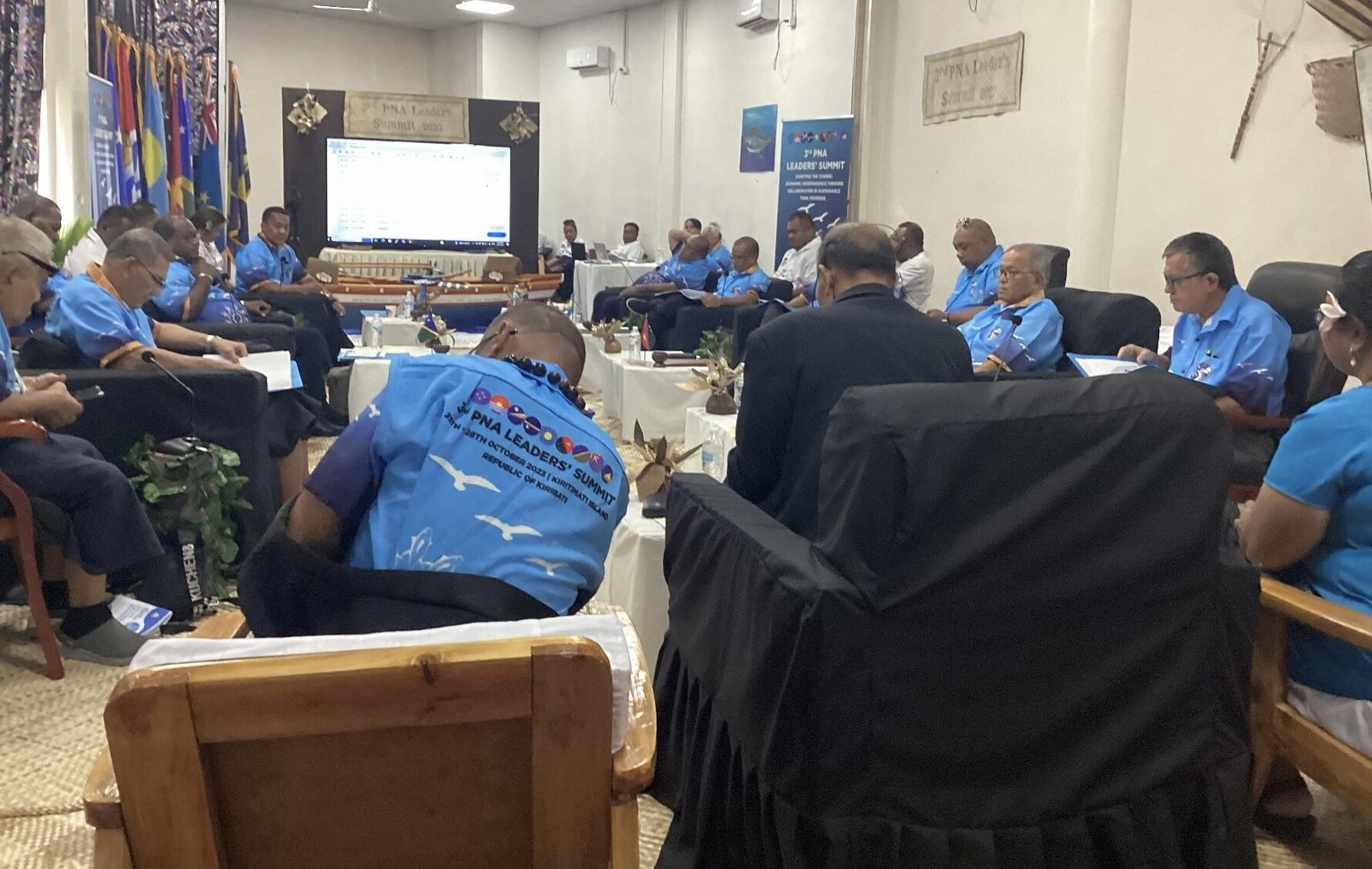 Pacific Leaders Forge Path for Stronger Tuna Industry Collaboration
Pacific Leaders have recently met in the Third Parties to the Nauru Agreement (PNA) Leaders' Summit in Kiribati, to discuss ways forwards for a stronger collaboration in the Tuna Industry front. Leaders from and heads of delegations from the Federated States of Micronesia (FSM), Republic of Kiribati, Republic of the Marshall Islands, Republic of Palau, Independent State of Papua New Guinea, Solomon Islands, and Tuvalu met in Kiritimati, Kiribati.
The gathering witnessed a unified commitment to bolster collaboration within the tuna industry.
A key focus of the meeting was the leaders' commitment to build on the success of PNA in managing stocks, increasing revenue, and promoting domestic tuna industry development by increasing collaboration in catching, processing, and marketing respective country's fish and to become self-reliant in these areas as well so that people will secure the maximum benefits from tuna resources.
This aligns seamlessly with the aspirations of the Solomon Islands for the Bina Harbour Tuna Processing Plant Project.
On the sidelines of the Leaders' Meeting, Solomon Islands' Deputy Prime Minister, Hon. Manasseh Maelanga, and Minister for Fisheries and Marine Resources, Hon. Nestor Giro held discussions with Kiribati's Minister for Fisheries and Marine Resources Development, Hon. Ribanataake Tiwau, and senior Kiribati fisheries officials.
Sponsored

The discussions centered on exploring potential collaboration on the Bina Harbour Development, with a focus on leveraging the comparative advantages of each country to better utilize tuna resources for national benefit.
The Bina Harbour Project Office (BHPO) highlighted in an online post that these discussions align with the sentiments expressed by PNA Leaders in their support for the recently inaugurated East New Britain Initiative. Proposed by the Government of Papua New Guinea, this initiative seeks to foster a collective and coordinated approach to developing regional tuna fishing and processing hubs and spokes.
BHPO underscores that the collaborative efforts among Pacific nations are crucial for enhancing tuna industry development in the Solomon Islands and Kiribati and across the Pacific. This collaborative approach is seen as pivotal for maximizing economic benefits and ensuring the sustainable management of tuna resources in the region.
As Pacific leaders join forces, their commitment signals regional cooperation, laying the foundation for a stronger and more sustainable future for the Pacific tuna industry. –ENDS//