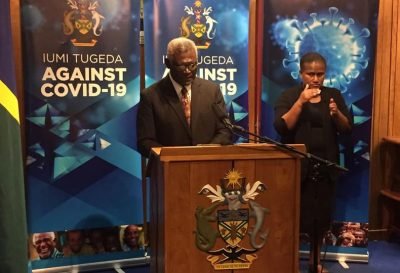 Eighteen of the 22 positive COVID-19 students in the Philippines have now tested negative in their recent tests. The students are now cleared to return home. Prime Minister Manasseh Sogavare told the nation today.
"Today, I am happy to inform the nation, that the first 18 cases of COVID-19 in the Philippine had reverted to negative and they have since been discharged from the Philippine Red Cross Facility. They are now moved to government arranged accommodation in Manilla awaiting repatriation."
Prime Minister Sogavare confirmed only newly diagnosed cases were still at the Philippine Red Cross Facility.
"These new four cases include the young mother and her child."
He assured the students and parents that the government is serious and doing everything to bring the students home.
"As your Prime Minister and a Father of this nation, it was and always been my solemn responsibility to bring you home with open arms."
The country has recorded a total of three positive COVID-19 cases locally currently in isolation under strict medical observation. All are asymptomatic cases.
by Frederick Kusu