Advertise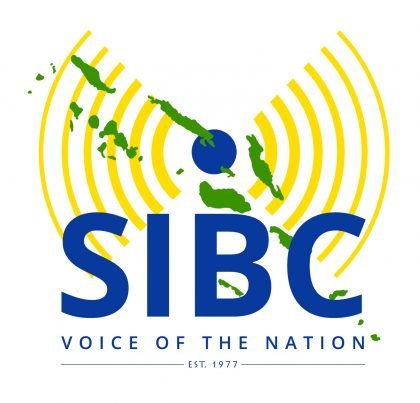 ONLINE RATES: 
SIBC has the one of the largest websites in Solomon Islands with a global viewership (Fiji, Australia, New Zealand, Europe and Asia). We have one of the Solomon Islands' fastest growing Facebook communities and have one of the leading news platforms throughout the Pacific.
Click the below link to check out what SIBC Online has to offer for your business has to offer.
SIBC's online advertising offers
RADIO RATES
Below are the rates we charge for radio advertising. Get in touch with the team at sales@sibc.com.sb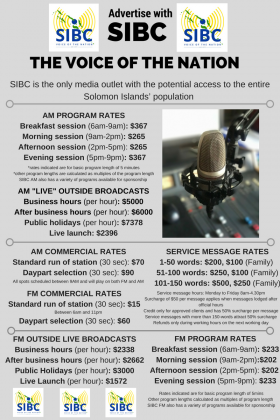 Website rates
If you would like to post jobs, and require rates, please click on the Pacific Jobs and Careers section.
Request More Information
If you would like to advertise on SIBC, please fill in the form below and one of our account managers will be in touch shortly.