Ombudsman's Office: Is it Mal-administration, let us deal with your complaint.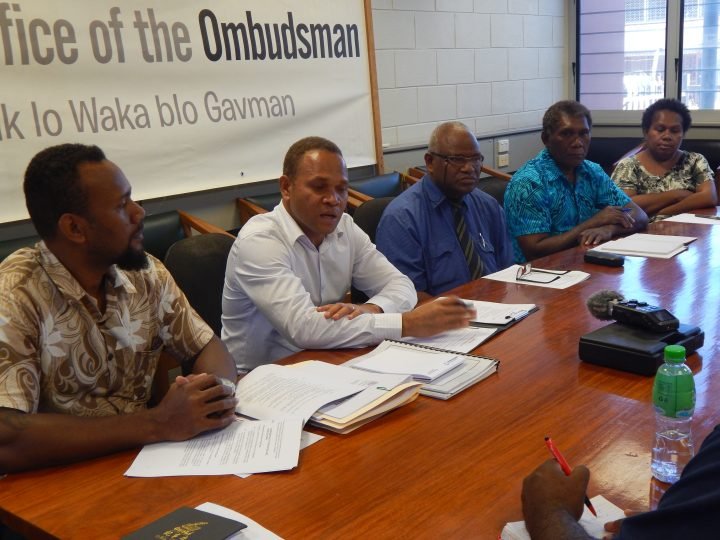 The Ombudsman's Act 2017 effected on the 31st January this year has given the Office of the Ombudsman powers to investigate issues relating to Mal-administration.
The Ombudsman, Mr Fredrick Leve Fakarii explained any person who is unhappy with a government officer or contractor because of unfair treatment can raise their complaints through his office for investigation.
Mr Leve said the complaints can be raised either through verbal, in person, through telephone and or writing of letter or email.
He encouraged the public to raise their greviences to his office.
"Members of the public who think that they are unfairly treated by any government agency, are encouraged to raise their complaints to the ombudsman's office," he said.
"The new Act also provides for a referral mechanism where the ombudsman can refer to another authority, complaints which is not Mal-administration."
He added, his office is making sure that complaints are dealt with.
This mechanism also ensures that no complaints against the government fall through the cracks, simply because it does not involve Mal-administration," he said.
"Examples of general administrative conduct are but not limited to the following, undue delay, incorrect or unlawful actions such as reprimanding or disciplining an officer to authorities, or failure to make decisions or take any actions and failure to give reason for a decision."
He said the new Act also give powers to the Ombudsman to seek information or documents supporting evidence for investigation purpose. Failure to comply with this would result in a Fifty-Thousand dollar fine or 5 years imprisonment.
The Ombudsman's Act 2017 was passed in parliament on 26th July last year , an improvement of the 1998 version.
By: Allen Waitara