Pfizer vaccine to target children and pregnant women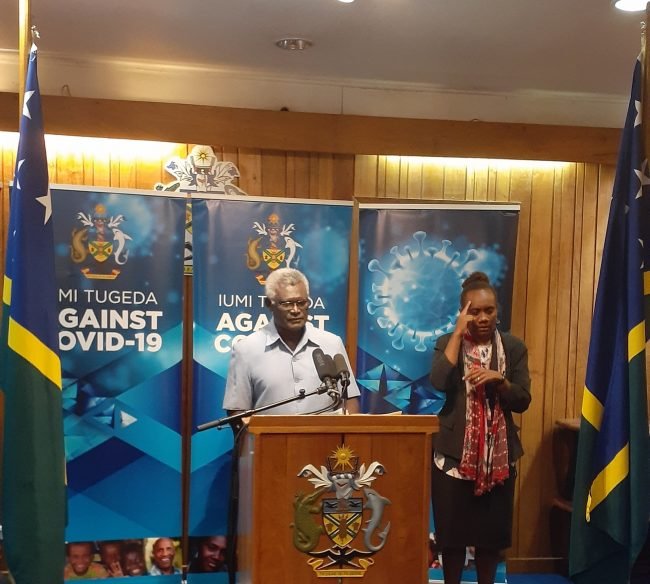 Solomon Islands will soon have access to the Pfizer COVID-19 vaccine which will see children from 12 years of age and pregnant women get vaccinated against COVID-19.
Prime Minister Manasseh Sogavare announced this in his nation wide address this afternoon.
He says the vaccine has been approved for use in Solomon Islands by the National Medicines and Therapeutic Committee.
"My good people of Solomon Islands, I am pleased to announce that very soon we will have the Pfizer vaccine in our country.
"Pfizer vaccine has been approved for use in Solomon Islands by the National Medicines and Therapeutic Committee.
"Our initial target population is for children between 12 and 18 years old and for pregnant women.
"It can also be used for people that are not able to take either of the AstraZeneca or Sinopharm vaccines," Mr Sogavare says.
The Ministry of Health's Technical Working Group will be making recommendations on the rollout of the Pfizer vaccines shortly.
"The vaccine policy for Solomon Islands is being updated to incorporate the Pfizer vaccine after which it will be presented to the national Cabinet.
"Pfizer vaccines require a much lower temperature requirement for safe storage.
"Our health team is working on our storage capacity and will be conducting training for health workers on the administration of the vaccine soon.
"We will provide further updates on the rollout of the Pfizer vaccines as we progress," the Prime Minister says.
He assures, complete vaccination of eligible target population is currently the only proven and most effective and efficient way to prevent, contain, and control the transmission of COVID-19, in particular the rapidly spreading lethal Delta variant.
"Implementing good public health practices such as hand washing, coughing into your folded elbows, maintaining social distancing of at least two metres from the next person, avoiding large crowds and activities that require close contact will reduce the chances of contracting the virus.
"The vaccines will protect you in the event the virus does get into your body," he says.
Solomon Islands will be able to reduce the ability of the virus to infect and spread among communities if the target population of 417, 327 people are fully vaccinated.
by Jared Koli