Solomon Islands donates SDB$1 million to Australian Bushfire victims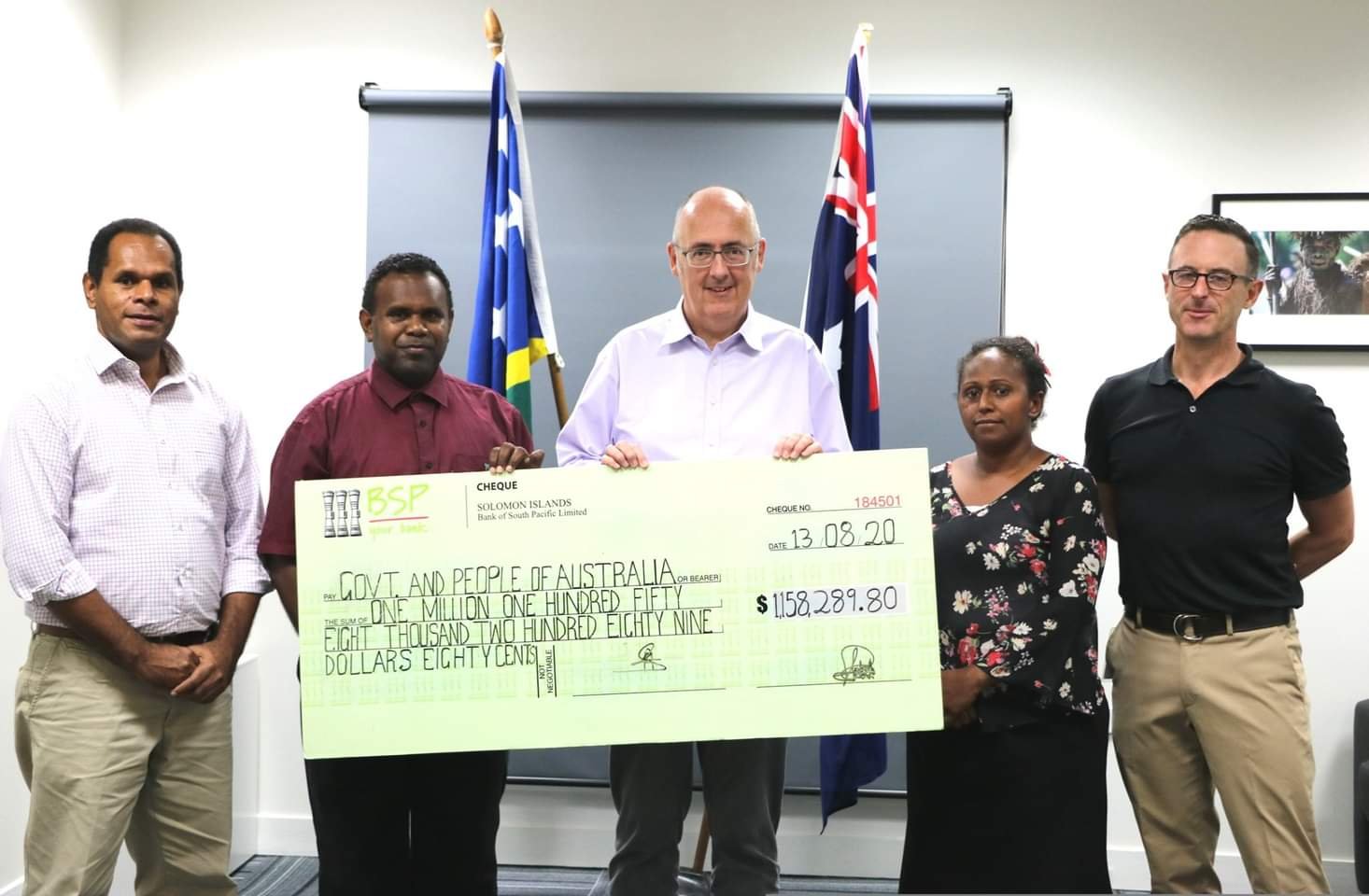 The Solomon Islands Government through its Bushfire Fundraising Committee handed over SDB$1 million thee Australia's High Commissioner to Solomon Islands, Dr Lachlan Strahan.
The fund was raused early this year when Solomon Islands Government set up a fundraising committee to raise funds
in efforts to assist the Australian bushfire victims.
Money raised came mainly from cash donations from the Government, Private Sector, NGOs, Church Organisations and individuals following the launch of the fundraising drive by Prime Minister Manasseh Sogavare in January 2020.
The handover ceremony could not be made in March this year due to the switch in attention to COVID-19 Pandemic.
Co-Chairman of the Fundraising Committee Cornelius Walegerea said, "This is a very small donation but it comes from the hearts of our people who want to help those that suffered the brunt of the bushfires".
Meanwhile, High Commissioner Strahan ccommends the Government and People of Solomon Islands for standing with Australia during a very difficult time.
"The bushfires earlier this year caused significant damage to the lives and properties of many Australians, as well as harming billions of our native animals. We are grateful and deeply
touched by the generosity of our friends in Solomon Islands."