Foreign Affairs 'fail us big time', Madam Anga demands Government to clarify actions done towards her family
Wife of the long and dedicated Solomon Islands diplomat, the late High Commissioner to Papua New Guinea, Barnabas Anga, expressed her disagreement on how their unapproved arrival was administered.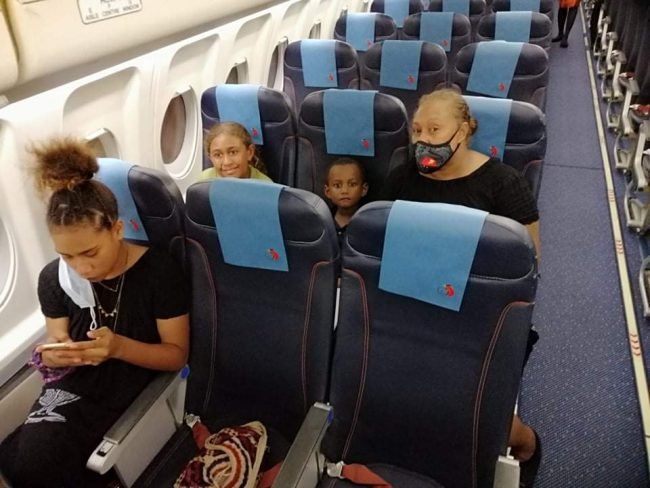 Mrs Joyce Anga described the handling of the unapproved arrival as 'failed them big time.'
Speaking to SIBC News, Madam Anga said the public has been misled that they have not complied with COVID-19 pre-departure testing requirements for Solomon Islands.
 "Our dad passed away nearly two months now. After his passing on, we have been quarantined for nearly two months in Port Moresby and we have gone through three COVID-19 tests. I have already taken my first COVID-19 Vaccine while in Port Moresby.
"If they refuse us to enter the country, what else do they need? If three tests were done, does that mean I still do not meet the COVID-19 protocol in Solomon Islands?" she questioned.
Madam Anga said they are not stranded, they followed all the government's advice on all the necessary requirements to enter the country but when they checked-in at Jackson's International Airport in Port Moresby, the Government called them and advised them not to board the flight.
"Losing a dad in a foreign land with a boarding pass in my hand on that night, I decided not to listen to them. Why do you call at the last minute when we are about to board the flight?" she says.
Madam Anga said it took a week for the Government to communicate with them including the head of mission in Port Moresby on the necessary COVID-19 protocols and pre-departure COVID-19 tests to return to the country.
"I cannot understand why they do not allow us to board the flight. I would say the Ministry of Foreign Affairs failed us big time, you do not know your job. I am not happy with how they handled our case," she said.
She added that the Office of the Prime Minister that the media statement released does not take into account what is going on between them and the Ministry of Foreign Affairs.
"There must be a lack of communication between them."
Please respect the late Anga's family because we have been through a lot while in PNG and now we are here, please give us some form of respect because we are still mourning the loss of our dad," she said.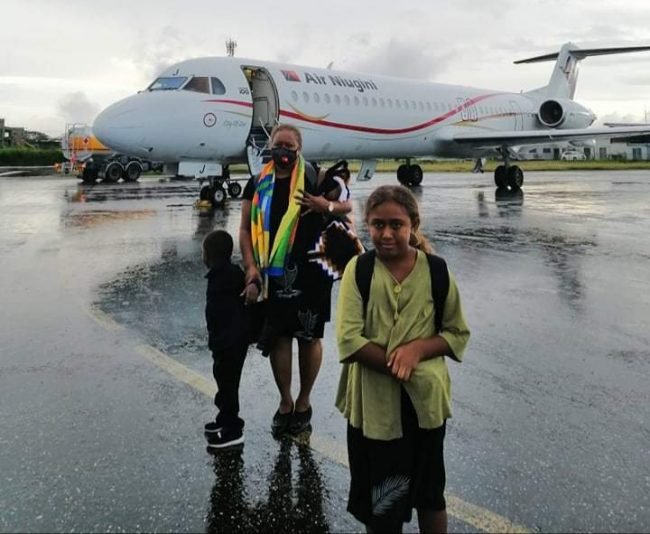 Madam Anga yesterday wrote to the Government demanding the Government to clarify the actions done towards her family.
"The Solomon Islands Government (SIG) needs to clarify the actions done towards my family as this is not only a matter of the hands of law but a sensitive situation due to the fact that children are involved.
"Please observe the psychological effects of the situation towards the children and show some respect for your long and loyal servant my Late husband Barnabas Lauia Anga and treat his children the way they should be treated.
"Family of late H.E Barnabas Lauia Anga are Solomon Islands citizens and so we have every right to step into our own country. If SIG has any different agenda behind the treatment my family is receiving please, my family deserves a clarification," she wrote.
Attorney General John Muria Jnr told reporters during a media conference today that due to the issue's investigative nature, they will not comment on it.
"Government will not comment on it until the investigation is complete, whether it is illegal or not is a matter for the courts to determine," Mr Muria Jnr said.