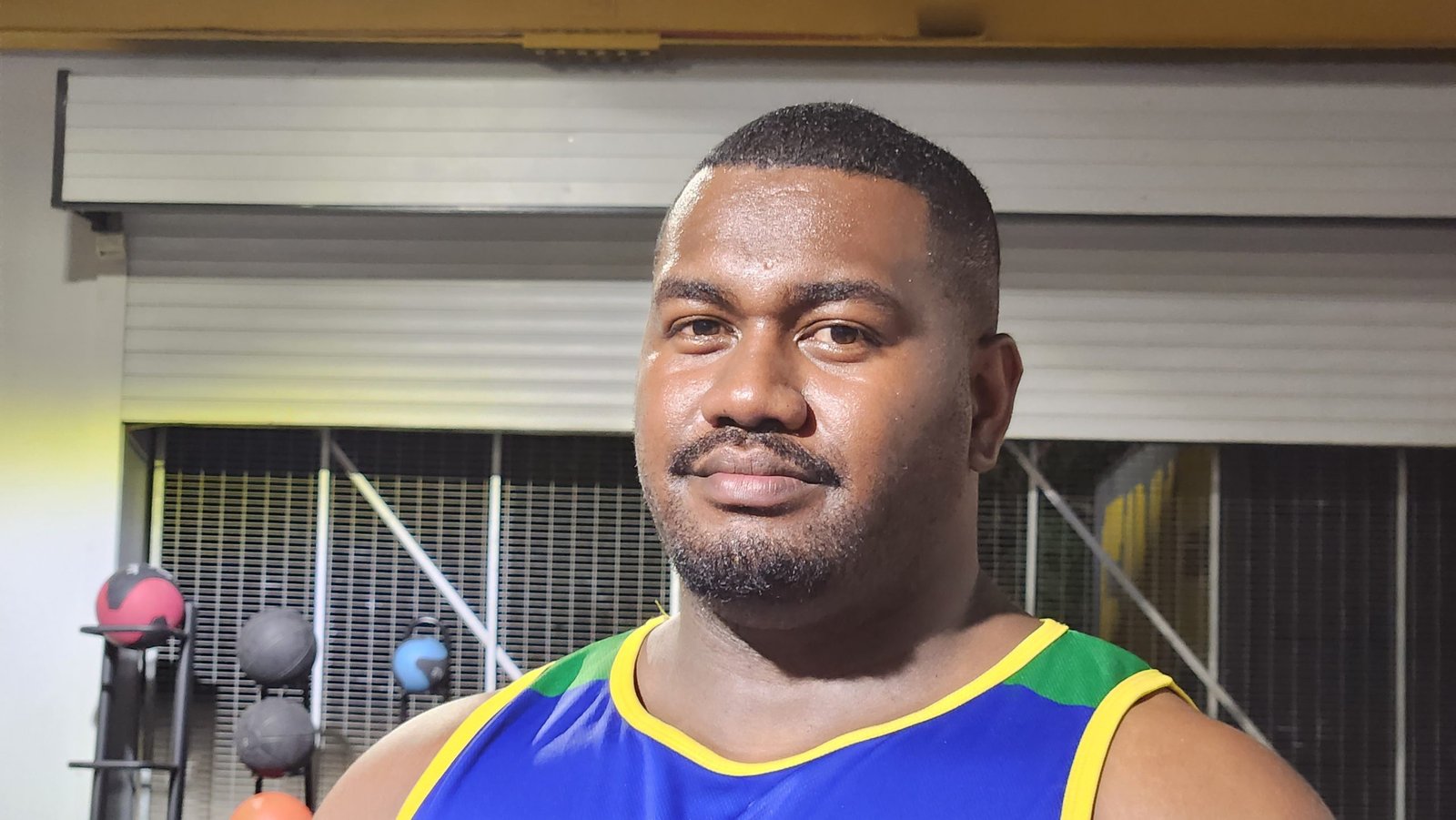 Josiah Maefonea: Transforming a football Setback into Strength through Powerlifting
Local Powerlifting athlete, Josiah Maefonea from Kwara'ae, Malaita Province said he is all set to leave a permanent mark at the upcoming 17th Pacific Games in Honiara, Solomon Islands.
Josiah's path to this monumental event was not a straight line.
A soccer injury, an unexpected turn, diverted his athletic journey, leading him to an unforeseen passion for powerlifting.
With his sights set to triumph in the 105 KG category against contenders from across the Pacific, Josiah's dedication and resilience paints a picture of determination.
In the realm of powerlifting, where strength and commitment reign supreme across its core disciplines of squat, bench-press, and deadlift, Josiah stands shoulder to shoulder with 16 local athletes—8 female and 8 male competitors—all vying for the coveted podium.
Sponsored

Reflecting on his evolution, Josiah recounted, "My injury redirected my focus from soccer to the gym, where I stumbled upon my fascination with powerlifting."
The role of a supportive environment in nurturing growth within this sport is something the man from Kwara'ae, Malaita Province deeply values.
"Energy levels fluctuate, but a community that fosters encouragement and motivation makes an incredible difference," he expressed.
Months of rigorous preparation for the Pacific Games have showcased Josiah's unwavering commitment.
Personal bests in monthly competitions—a 240 kg squat, 180 kg bench press, and a 280 kg deadlift—fuel his ambition to further elevate his lifting prowess, especially on his home turf.
"This Pacific Games being hosted in our homeland is monumental. I am a new dad, and I would like to dedicate this competition to my 3-months-old daughter and our nation," Josiah stated, rallying for widespread support.
Positivity radiates as Josiah envisions a bright future for powerlifting in the Solomon Islands.
He emphasizes the necessity for dedicated facilities to nurture and elevate the sport.
"Our nation is blessed with facilities, but it's essential to take ownership and elevate them for our athletes' success."
As the Pacific Games draw near, Josiah extends a heartfelt invitation to the public:
"Join us, witness the powerlifting spectacle, and revel in the cultural exchange between athletes across the Pacific. Your support and enthusiasm can ignite the aspirations of the coming generation."
Josiah's transformative journey—from setback to an unwavering passion—exemplifies resilience and determination, contributing to an inspiring chapter in the history of sports in the Solomon Islands. –ENDS/////
By Alfred E. Pagepitu