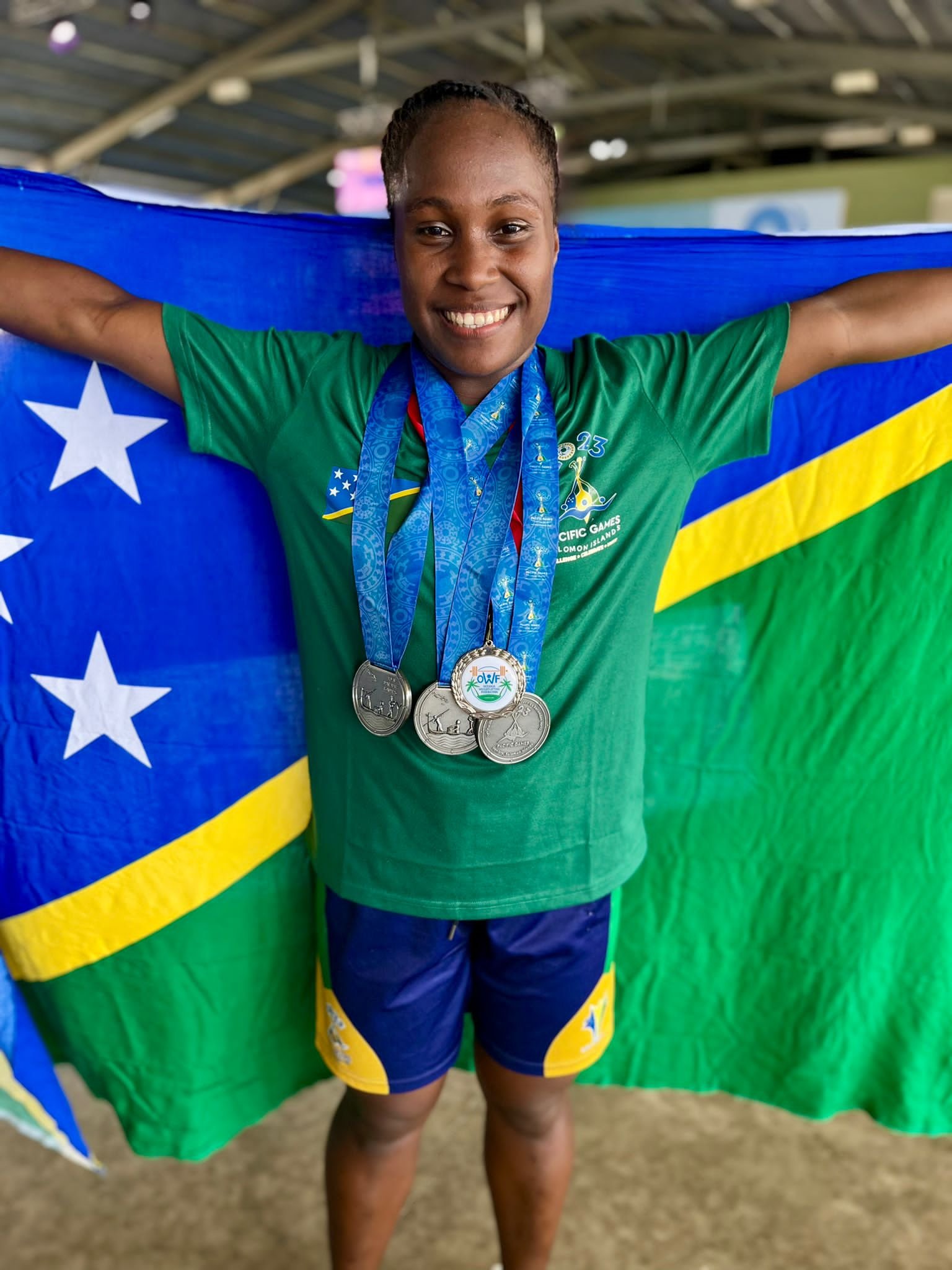 Winning silver was a life-changing event for 18-year-old Lorah Maelosia
Winning silver in the women's 55kg category on Monday was a life-changing event for 18-year-old Lorah Maelosia.
The rising youngster clinched three silver medals for the Solomon Islands at Maranatha Hall, finishing second behind her icon and trainer Jenly Wini.
The duo won the country's first set of medals in the 17th Pacific Games.
However, the path to victory was not all rosy for the Malaita lass who had very little support from her own mother.
"When I started my journey in June last year I encountered so many challenges. Sometimes I would have no bus fare to travel from home to the training venue in SINU and on those days I would walk from my place in Tuvaruhu. Every day my mum would tell me to stop playing but I told her that this is my talent and I did not give up," Maelosia shared.
Sponsored

Celebrating her birthday today, Maelosia won gold from the 2023 Oceania Youth, Junior, and Under-13 competition held in Australia this year, silver from a U23 competition in India, and three gold medals in the October Oceania Weightlifting Championship in Samoa.
She said that winning at home was sweeter.
"When my mum found out that I won silver she was very happy, she's so proud of my achievements.  She apologized for doubting me and for telling me to stop playing but she doesn't know that I had forgiven her a long time ago."
Maelosia thanked the people of the Solomon Islands for turning up in numbers to cheer them on at Maranatha Hall.
ENDS///
By Leii Gaunavinaka