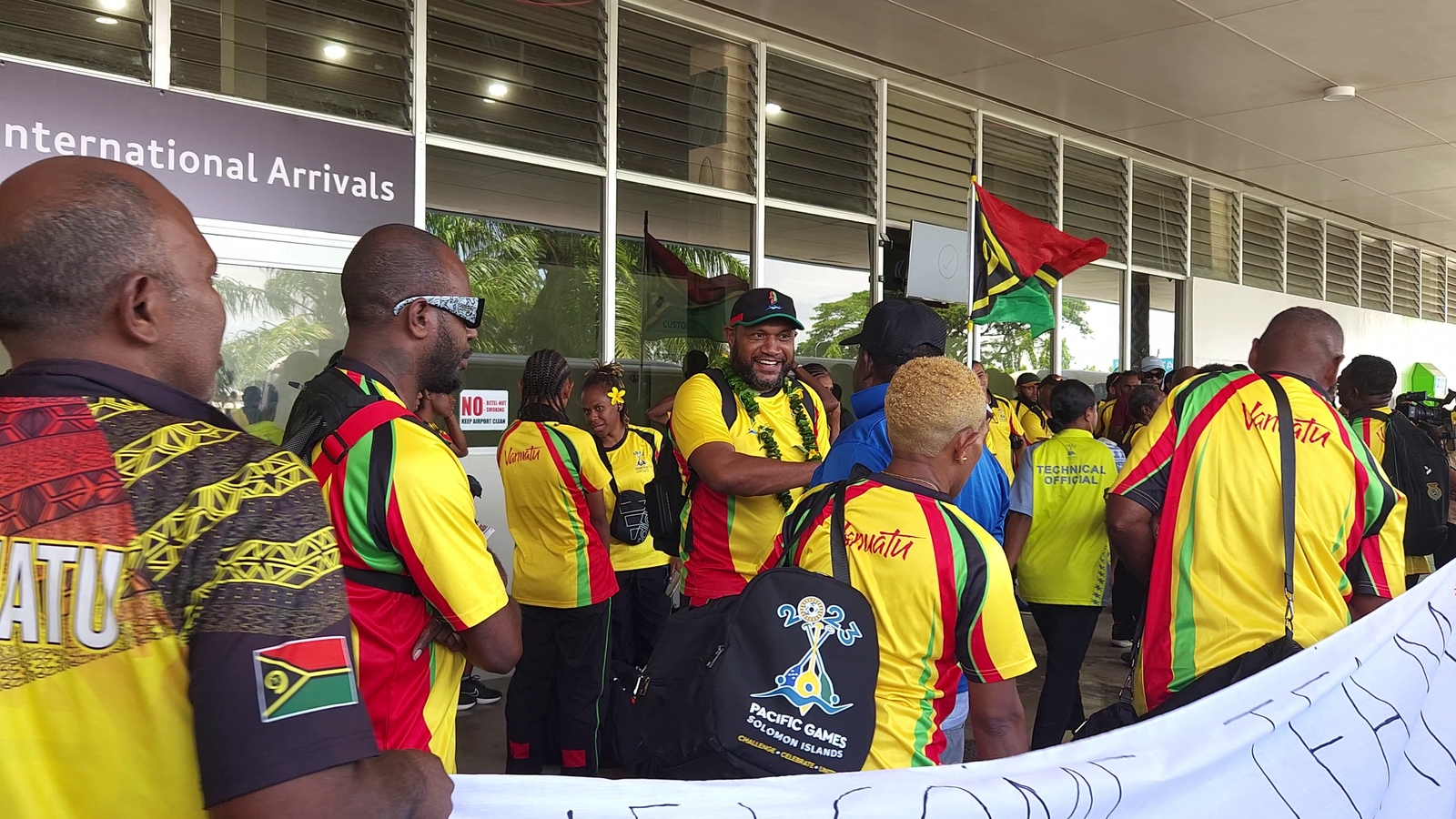 250 Team Vanuatu athletes for Pacific Games now in Honiara
Team Vanuatu has arrived for the Pacific Games in Honiara with hopes of uplifting the spirit of their nation following challenges faced with the impacts of Tropical Cyclone Lola.
Speaking to SIBC News upon arrival at the Henderson International Airport, Vanuatu Chef De Mission, Mike Masauvakalo expressed optimism stating that the team, comprising 250 athletes and officials, is well-prepared.
Mr. Masauvakalo said he is bringing a very young team competitive team.
"In spite of the challenges we've through, the team has prepared well.
"We come here with so much hope and expectations," he said.
Sponsored

He added that they hope to deliver good results not just for the athletes participating but also for their people.
"There's a lot of people suffering still from the impact of category five (5) Tropical Cyclone Lola which hit our country couple of weeks ago but with our performance, we are hoping to be able to restore smiles to their faces," Mr. Masauvakalo said.
In the meantime, the Vanuatu Chef De Mission grateful for Solomon Islands' hospitality in Honiara said they are looking forward to showcasing Vanuatu's prowess in the 17th edition of the Pacific Games. –ENDS//