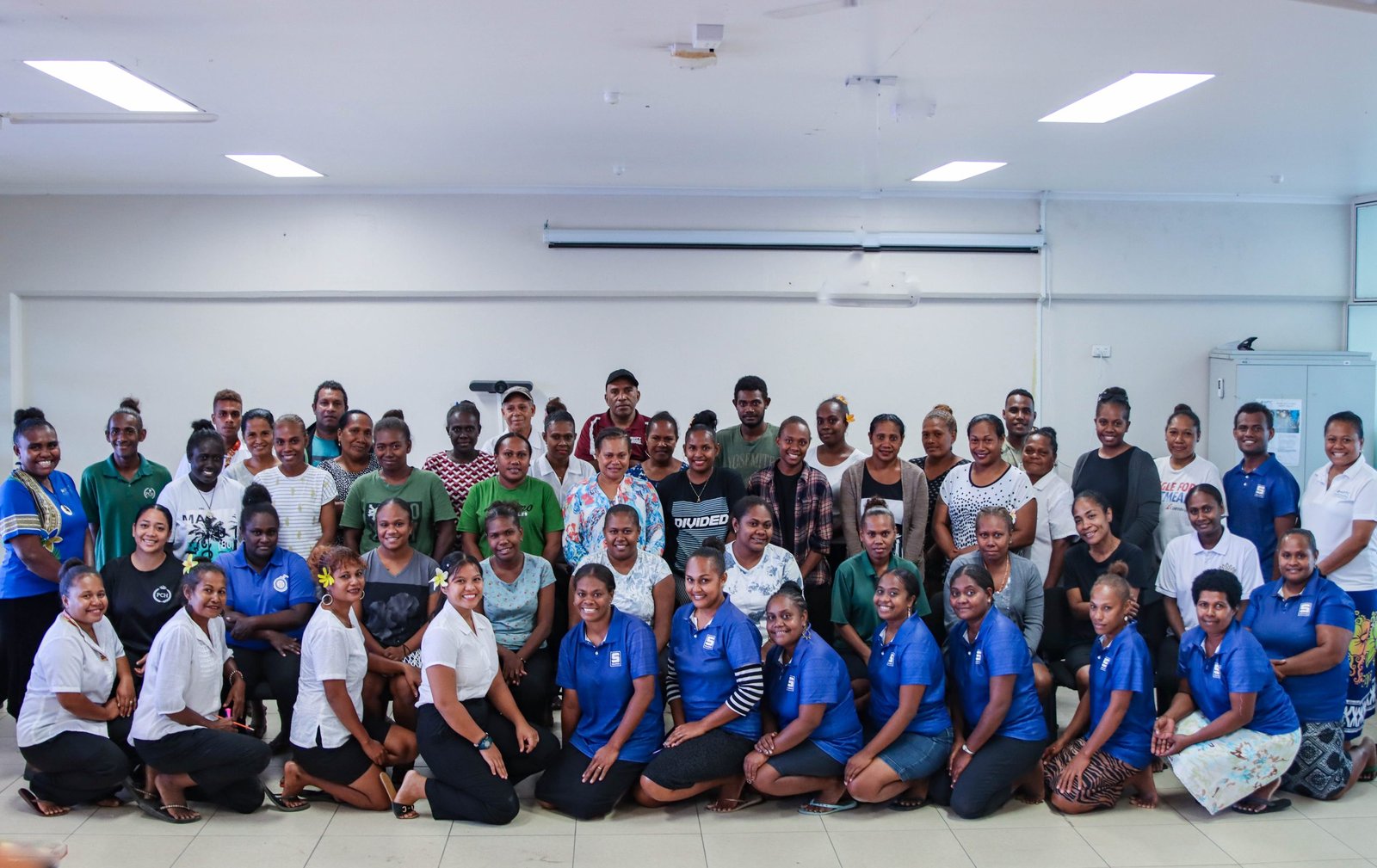 Australia supports upskilling of hospitality workers here for the Games
As the Solomon Islands gears up to host the 17 th Pacific Games later this month, Australia is supporting the enhancement of tourism and hospitality in Honiara.
Through the Australia Pacific Training Coalition (APTC), a Hospitality Short Course has been delivered for 54 individuals from the tourism and hospitality industry and the private sector in
Honiara.
The course aims to bolster the skill set of the Solomon Islands' workforce in preparation for the 17th Pacific Games and covers a range of essential skills and knowledge vital for delivering exceptional hospitality, including customer service, communication, teamwork, and problem- solving.
APTC has collaborated with local industry partners to ensure that the course is tailored to the specific needs of the Solomon Islands. Participants have expressed that the training has equipped them with the necessary skills and expertise to enhance visitors' hospitality and tourism experience during the 17th Pacific Games and beyond.
Australian High Commissioner to Solomon Islands, His Excellency Rod Hilton, commented that Australia has been proud to partner with the Solomon Islands as host country for the 2023 Pacific Games, with our partnership going beyond infrastructure to athlete development, media, health, transport, emergency management, security, skills and education. The Hospitality Short Course is another example of Australia working with the Solomon Islands to build capacity in key sectors such as tourism to grow jobs and opportunities for Solomon Islanders.
Abigail Chang, APTC's Country Director for Solomon Islands and Kiribati, said "We are thrilled to contribute to the preparation of the Solomon Islands' workforce for the 17th Pacific Games through our specialised hospitality short course. Our aim is to provide participants with the necessary skills and knowledge to offer exceptional services and a warm welcome to visitors during this significant event."
Christina Pongi, Assistant Manager for Honiara Hotel said, "At first, I was scared to attend this training, but when I pushed myself to attend, I learned a lot of new knowledge and skills useful for my current organisation. I have had 16 years at Honiara Hotel without formal training. From this training, I am confident to do more work and further training as well."
Emalyn Qilariava, Receptionist at CPP Property Development Services, said, "I found this training helpful. I am the kind of person with low self-esteem. From this training, I am now improving my communication level with the managers and our clients as a receptionist. And also be confident to take initiatives and approach co-workers and managers."
Steven Iro, Kitchen Supervisor and Chef at Pacific Crown Hotel said, "This short training comes at the right time because my team and I will be equipped with the right skills important for our preparation for the 17th Pacific Games. Skills and knowledge gained from this training will be shared with co-workers in the kitchen."
Joana Mason, Supervisor at Sullivans said, "This is the first ever training I have attended since joining Sullivans for the past six years. The training will help to improve my performance, customer care, and problem-solving. Our trainers have shared with us useful knowledge and skills that will prepare us for the Pacific Games and beyond."
Australia is committed to supporting the development of the Solomon Islands' workforce through APTC training programs. The Hospitality Short Course is just one example of how APTC is working with local partners to build the skills and capacity of the Solomon Islands' people.
APTC is Australia's primary TVET support program in the region, working closely with local industries and national training providers to ensure training provided to students meets domestic and international training needs. -ENDS-
-PRESS RELEASE, APTC