Administrative failure causes COVID-19 allowance delay to front-liner nurses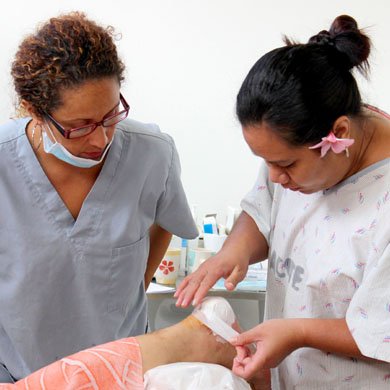 Administrative failure has caused payment delays of COVID-19 allowance for the National Solomon Islands Nurses Association, (SINA) member.
SINA General Secretary, Steve Maitani told SIBC News following recent reports that some disgruntled nurses raised their disappointment over the issue.
"Nurses that are deployed as front-liners are entitled to this allowance, but because the government failure to settle their dues, that is why they have to come out publicly to raise their concerns. These are only administrative matters, but they are real issues that need to be addressed" 
Mr Maitani said, whilst the concerns are genuine, they should be raised through proper channels and not the media.
"They should consult with the executive first as we are the mandated officers to deal with issues and welfare of nurses wellbeing."
Sponsored

Meanwhile, the ministry of health earlier said that the issue has already been addressed in June and July this year through the Ministry of Finance and Treasury (MoFT). 
by Gina Maka'a