"Ministry of Home Affairs negligence of HCC disappointing" says Wale
"Cavalier and cowboy manner".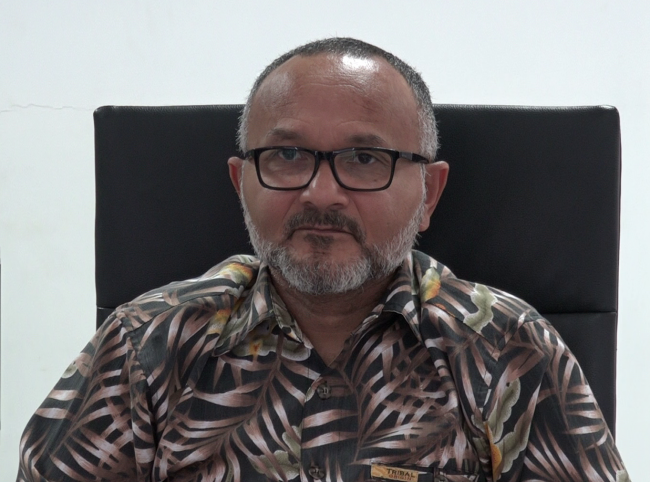 Leader of the Opposition, Hon. Mathew Wale expresses disappointment over the Honiara City Council saga.
Leader Wale says, the most disappointing thing is the negligence of the Council by the Ministry of Home Affairs.
"The total absence of the HCC financial ordinances shows total negligence of the responsible ministry of Home Affairs."
He describes the HCC executive actions as "Cavalier and cowboy manner".
"I am particularly disappointed in the cavalier cowboy manner in which some of these issues were transacted. None of either the City Mayor, nor his Clerk are innocent, as the evidence provided to the committee against them is clear that their dealings were done intentionally_ Done in a cowboy and cavalier manner."
Sponsored

PAC hearing on the HCC special audit report has grilled the HCC executive to the point where the Mayor admitted their wrong dealings by blaming each other.
Meanwhile, Honiara City Mayor Wilson Mamae last week told the Public Accounts Committee Hearing, he was only a victim of political pressures from within the Council.
"I am only a victim of all these allegations. And if you look at the records properly, you won't see my name on the recorder."
The HCC special audit report shows the unbudgeted for and illegal procurement of fire extinguishers and vehicles for the council were worth at $1.8 million and $4.2 million respectively.
The fire extinguishers were supplied by the HCC appointed Councillor John Zsetu.
The 12 Vehicles were purchased from Golden Pacific Motors where Mr. Szetu holds a 20% share.
by Charley Piringi