CABINET APPROVES LAND RESTITUTION POLICY
The National Government through the Cabinet has recently approved a Land Restitution Policy.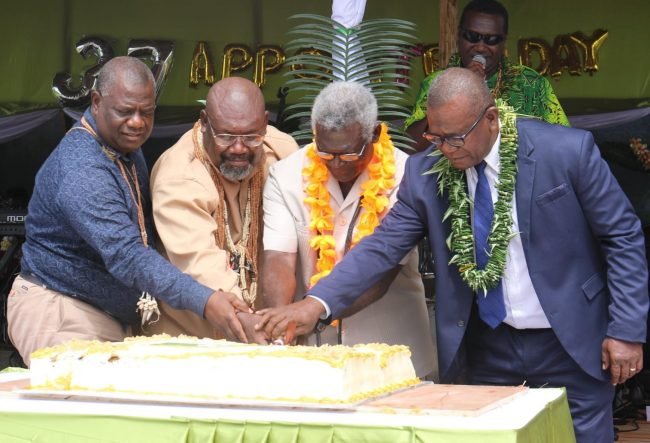 The policy aims to pave the way for traditional landowning tribes to directly benefits from their alienated lands.
Prime Minister Manasseh Sogavare assured the Guadalcanal People during the Guadalcanal 37th Second Appointment in Marau, last week.
"The policy is designed to pave a way for traditional landowners to perpetually benefit out from their alienated lands. The government came up with this policy to ensure, generations after generations will continue to benefit from their alienated land."
Meanwhile, the Guadalcanal Provincial Premier assured the Guadalcanal People that his Government is working together with the National Government to address the alienated land issue in the province.
Currently the National government through the Ministry of lands resumed the Tenaru/Lunga land Fix term estate title from the Levers Solomons Ltd.
The decision to resume the FTE title is now challenged in court.
by Charley Piringi