COURT: HEALTH FUND SCANDAL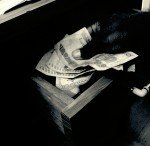 A man accused of stealing 7-point-3 million dollars of a 10-million dollar health fund has appeared in the Honiara Magistrates Court. He is 45-years old John Biliki, from Choisuel Province who is the second accused involved in the 10-million dollar scandal within the Ministry of Health and Medical Services.
The Governments of Australia and New Zealand had contributed the major portion of the health fund. Biliki is charged with 15 counts of false pretence and 15 counts of money laundering and stealing 7-point-3 million dollars from the government. Solomon Star newspaper reports the first accused, a taxi driver, who had been described as a toy boy in the scandal, is now serving a two and a half years jail at Rove Prison in Honiara following his guilty plea of two counts of false pretence.