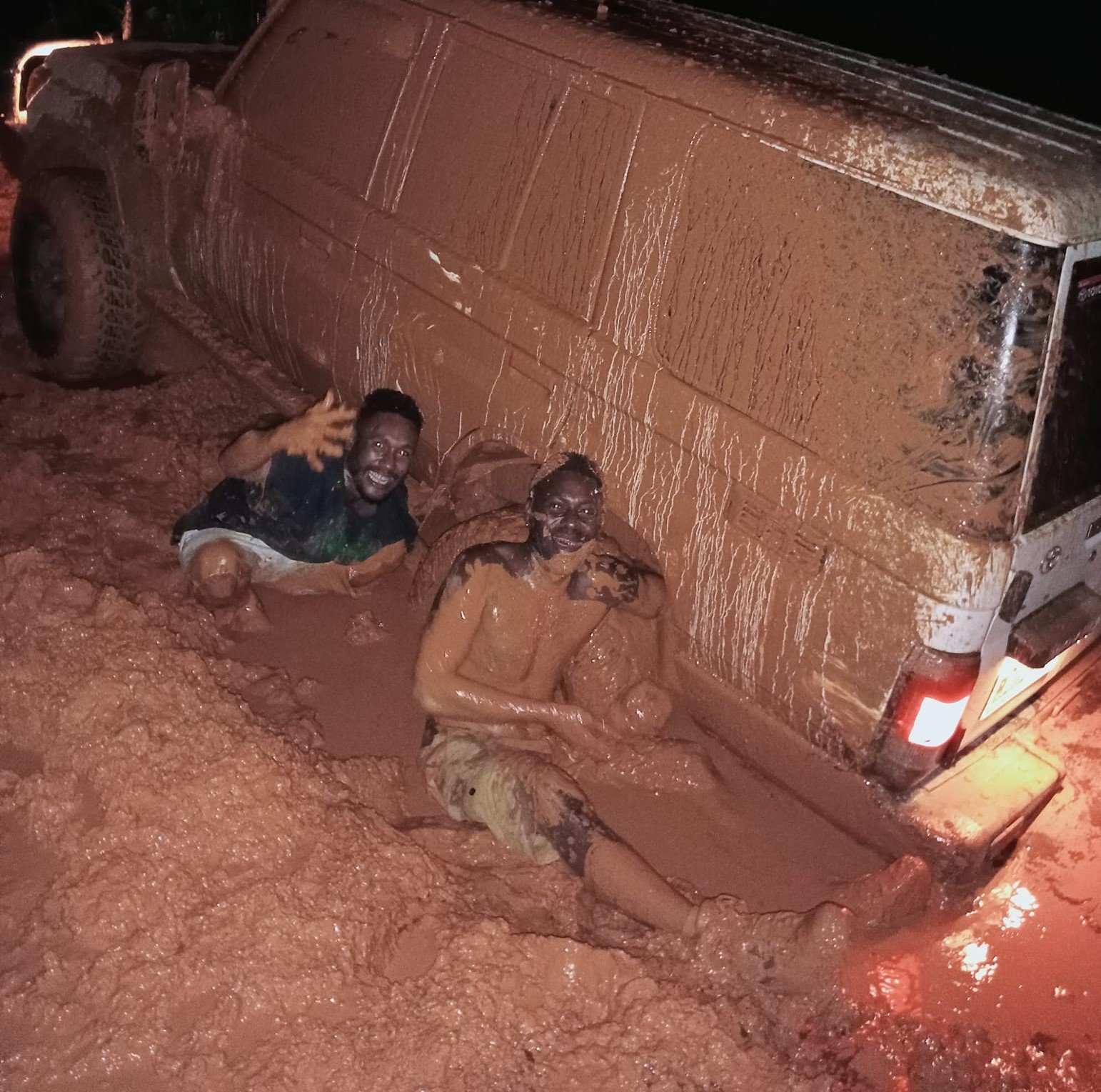 Daily struggles for East Malaita road users is far from over, as road to Atori worsens
The current state of Malaita's East Road from Kware'e Bridge to Atori has become a major concern in recent days due to continuous heavy rainfalls being experienced in the province.
While progress is being made on the $SBD25 million World Bank funded project to upgrade the 21km stretch from Fosim Market to Kware'e Bridge, the other 20km of the road is now in a worsened condition. This has made it extremely difficult for vehicle owners and transport providers to navigate through the muddy and treacherous roads.
One vehicle owner and resident of East Kwara'ae, George Atoa, shared his frustration with SIBC News, stating that even his reliable land cruiser, renowned for its four-wheel drive (4×4) capabilities, is struggling to drive along the road. This highlights the severity of the situation and the toll it is taking on both individuals and businesses that rely on this transportation route.
"The current road maintenance work by local contractor, Trades Transformation Company (TTC) is only focusing on the other 21 kilometres of the whole 41.7 kilometres East Road. As we speak, the state of the 20 kilometres road from Kware'e Bridge to Atori is worsening," Mr Atoa said.
It is worth noting that the other portion of the road has reportedly been maintained by the Eastern Esteem Construction (EEC) Company, owned by the East Malaita Constituency. A sum of SBD$7 million has been spent on its upkeep over the years. However, despite these efforts, the continuous heavy rains have rendered the road almost impassable, causing great inconvenience and distress to those who rely on it for their daily commute and trade activities.
The worsening condition of the road calls for immediate action from relevant authorities and stakeholders. Given the significant investments made in infrastructure development, particularly on the completed stretch of the road, it is crucial to address the challenges faced by the remaining 20km. The current situation not only affects the local residents but also impedes transportation and trade in the region.
One transport provider spoken to said "efforts must be made to assess the impact of the heavy rains on the road's condition and identify necessary measures to alleviate the difficulties faced by vehicle owners and transport providers. This may include additional funding for maintenance and repairs or exploring more robust construction methods to withstand the challenging weather conditions in the area."
He added, the local government, together with the East Malaita Constituency and relevant construction companies, need to work collaboratively to find a sustainable solution.
"Investing in the improvement of infrastructure networks is not only vital for the local economy but also for the well-being and safety of the east Malaita people," the transport provider said. –ENDS//