DCGA on "One-China-Policy"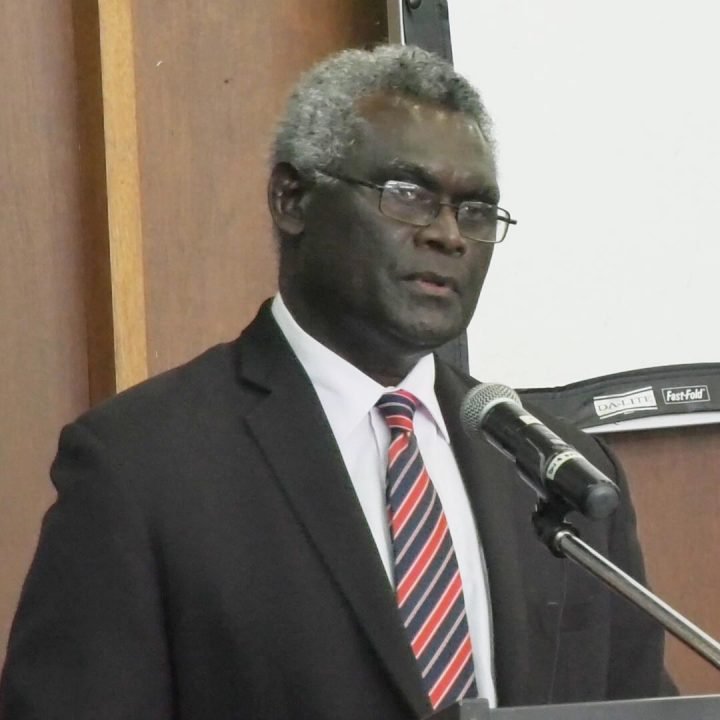 The Core Ministerial Coordination Committee (CMCC) of the Democratic Coalition Government for Advancement (DCGA) yesterday met to discuss and identify the development gaps in the government's new 'One China Principle' foreign policy.
Permanent Secretaries of various government Ministries were summoned to the CMCC meeting.
The discussion centred on ROC- funded projects and identify issues that require urgent attention particularly in the areas of agriculture, education, health and rural development where Taiwan previously provided assistance to the Solomon Islands.
Chairperson of the CMCC and Deputy Prime Minister Hon. John Meneniaru stated, Solomon Islands decided to recognize the One China policy, and will proceed to formalize diplomatic relations with the People's Republic of China and establish a bilateral cooperation framework to immediately address areas previously supported by Taiwan, Chairperson of the CMCC Hon. John Maneiaru explained.
Hon. Maneniaru further added that following what it describes as media misconceptions of the Kadere Party of Solomon Islands being divisive for the DCGA and its leadership.
The Deputy Prime Minister explained, there is no intention to undermine Prime Minister Sogavare's leadership.
The Party position was based on a series of meetings which resolved that all the reports and any issue therein be given time- so an informed decision is reached.
As a result, majority of party members voted in support of the change in diplomatic relations from Taiwan to the PRC, Hon. Maneniaru stated.
by Rickson Jordan Bau