Ete Commends ROC for taking care of local students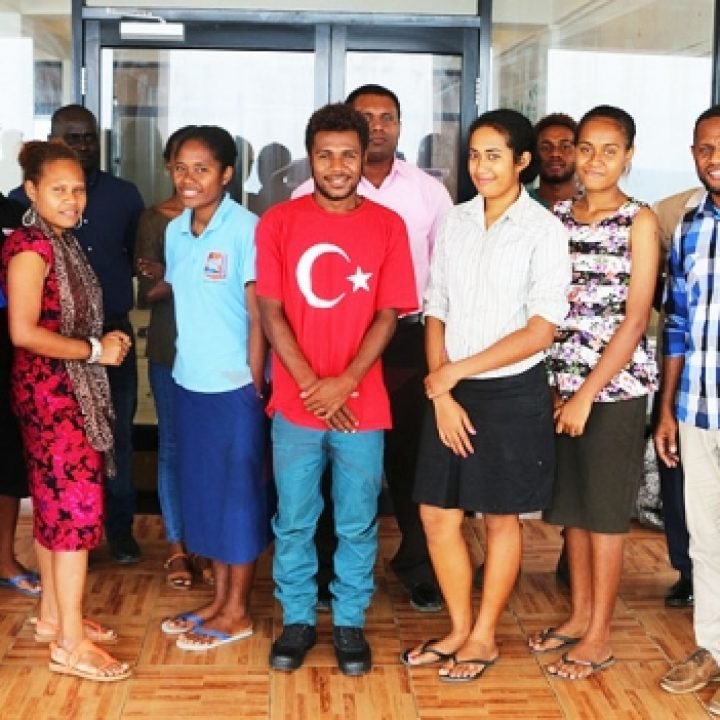 Acting Opposition Leader and Member of Parliament for East Honiara, Hon. Douglas Ete acknowledges the good will gesture given to our students, from the government and people of the Republic of China (ROC) Taiwan, despite Solomon's decision to recognise the People's Republic of China.
The Opposition Leader's statement came following confirmation that the Taiwanese government has opted to continue looking after the welfare of the Solomon Islands students until the end of their semester year, January 2020.
Reports confirmed that the Taiwanese Government assured Solomon Islands students that they will continue to study in Taiwan under full scholarship until January, and the Opposition Leader stressed that it is shameful, even after our government turned its back on them, Taiwan still care.
The Opposition also agrees that news on this surely comes as a major relief to parents who are worried for their students education following Solomon Islands decision on Monday to end 36 years of diplomatic relationship with Taiwan in favour of China.
Meanwhile, the Acting Opposition Leader expressed, Solomon Islanders should understand the fact that the students should no longer receive financial support as a result of the termination of the program under the diplomatic relationship agreement, but thanks to the government and people of Taiwan, at least our students can properly complete their studies without worry or fear.
Sponsored

It is a shame that even when Solomon Islands has treated them badly, ROC has reciprocated with goodwill as a true friend, Hon. Ete said.
He adds, the scholarship programs have assisted Solomon Islands in various fields of study which contributed to build the human resource of the country.
This is one of the successful initiatives implemented under the relationship with Taiwan and the decision to severe ties with Taiwan has severely affected the program.
The Solomon Islands Parliamentary Opposition and the parents of these students thank ROC for what it has been doing for the nation as a true friend, the Acting Opposition Leader expressed.
The Opposition Office understands, a total of 125 students are undertaking studies at various universities in Taiwan.
by Rickson Jordan Bau