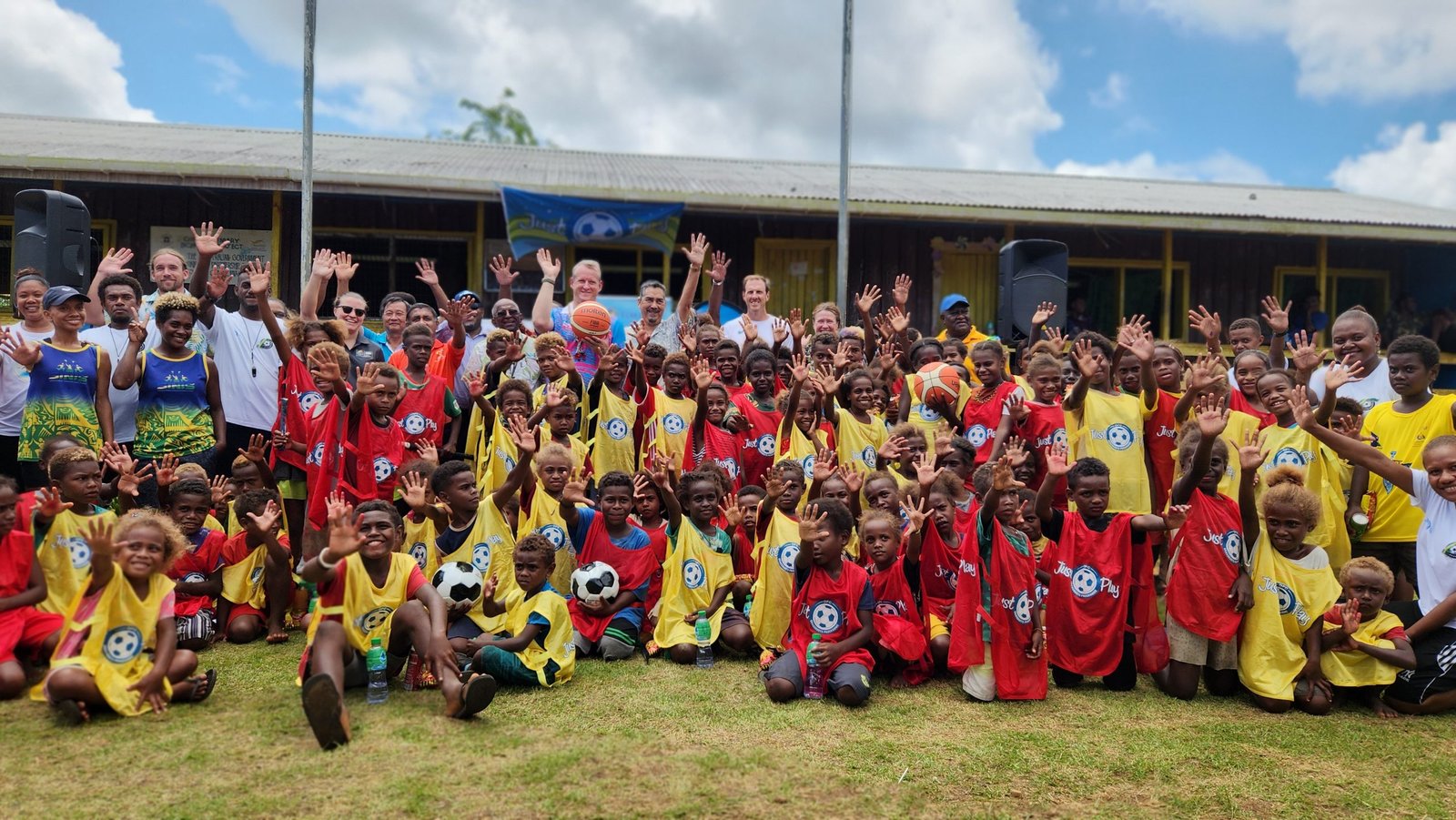 Empowering Communities Through Sports: Barana hosts Australia's Team Up Program launch
Australia has launched a ground-breaking Sport for Development program within the remote community of Barana, situated in northeast Guadalcanal. This innovative endeavour aims to
champion inclusivity, gender equality, and leadership development.
The official launch of the Australian Government's Sport for Development program, known as Team Up, will actively engage youths, children, and individuals with disabilities within the
Barana Community, a remote community in northeast Guadalcanal.
The Australian High Commissioner to Solomon Islands, HE Rod Hilton, in his remarks expressed his enthusiasm for collaborating with the Barana community.
He said the program promotes inclusivity for all, regardless of physical limitations. It paves the way to combat gender-based violence and fosters female leadership both in sporting arenas and beyond. We are thrilled to extend this program to the Solomon Islands, where Team Up will support six initiatives.
"With Australia's support, these six programs will provide grassroots sporting opportunities to Solomon Islanders, enabling them to unlock their true potential through sports. The introduction of Team Up underscores Australia's commitment to strengthening our ties with the Solomon Islands."
Sponsored

He also expressed Australia's excitement to collaborate with the Solomon Islands and the Barana community, recognizing them as valued partners, friends, and family in the Solomon Islands.
Donald Marahare, President of the Solomon Islands Football Federation (SIFF), expressed his enthusiasm for partnering with the Australia Football Federation and Football Australia to launch the Just Play program in the Solomon Islands.
"We share a common vision of utilizing football to positively impact the lives of children. Today, we extend our heartfelt gratitude to the Australian Government through Team Up for their unwavering support to Just Play Solomon Islands. Let us not forget that programs like this will nurture future champions for the Solomon Islands—champions who will champion gender equality, inclusion, and disability rights."
Team Up, a comprehensive initiative by the Australian Government, comprises over 35 partnerships across the Asia-Pacific region. The program focuses on achieving three primary outcomes: attracting and retaining women, girls, people with disabilities, as well as men and boys in sports programs; fostering safe, inclusive, and accessible sports organizations; and
utilizing sports to bolster relationships and foster stronger collaboration between Australia and its Asia-Pacific partners.
Solomon Islands has become the seventh Pacific Island country to benefit from funding through Team Up, joining Fiji, Nauru, Papua New Guinea, Samoa, Tonga, and Vanuatu. Across the Pacific region, Team Up provides funding to 38 partnerships, facilitating sport for development programs involving over 70 partners from both sporting and non-sporting organizations, encompassing 15 different sports. –ENDS//