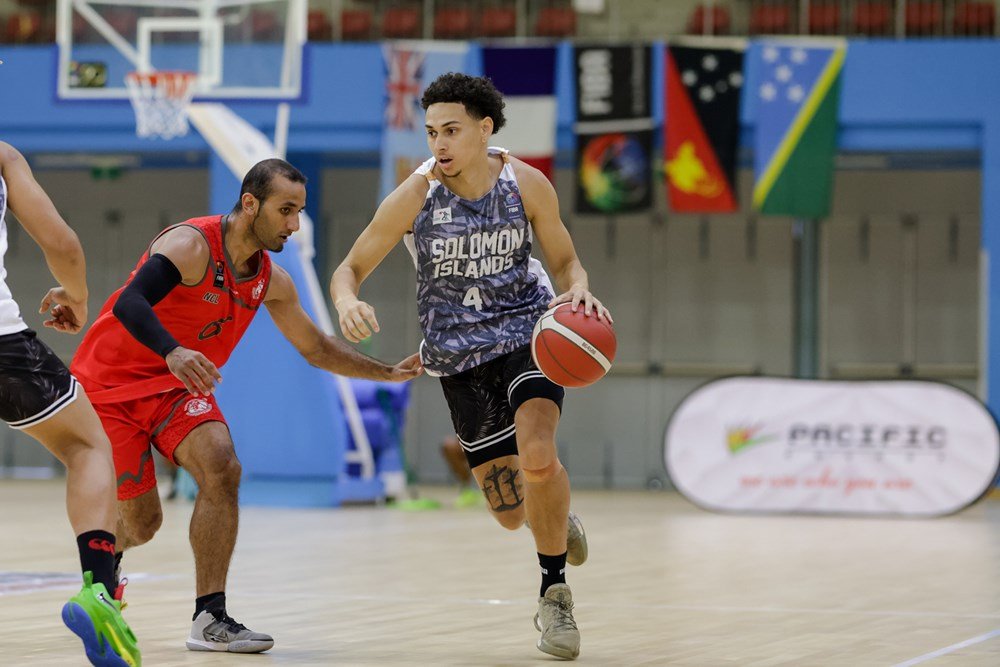 Basketball: Grantham aspires to do better on home soil in 17th Pacific Games
As the Pacific Games 2023 approaches, Solomon Islands Basketball sensation, Max Grantham eagerly anticipates the opening game this Friday against Samoa, aiming for victory on the court and to give back to his country on home soil.
His vision extends beyond the game, seeking to inspire hope and ignite pride in his home country and club, setting the stage for an unforgettable journey in this year's tournament.
In the lead to the first game, Max's commitment echoes loudly, personifying the spirit of sportsmanship and the transformative power of the Pacific Games on and off the court.
Max Grantham, who hails from Renbel province with ties to Malaita and Australia, stands as a beacon of inspiration for his team – the Solomon Islands Basketball Men's.
He views the upcoming game not just as a sporting event but as an opportunity to uplift his country on home soil.
Sponsored

 In an exclusive interview with SIBC, Max expressed his excitement for the much-anticipated opening game, this Friday.
"I set my eyes on this opening game and aim to give back to my country for this year's Pacific Games in our first match, offering a ray of hope.
"Being on home soil with the entire country and everybody behind us, I'm really excited, especially after the Melanesian Cup last year in Fiji," he shares.
Despite the historic win at the Melanesia Basketball Cup, with a 10-point victory over defending champions Papua New Guinea, Max remains focused on the upcoming game against Samoa.
Reflecting on the significance of this match, he highlights the opportunity for his family, both in Australia and the Solomon Islands, to witness his performance for the first time.
"For the past years, basketball for Solomon Islands has not been without challenges, but I'm confident that we can do our best.
"My message to my teammates is just to keep going, and I am happy," he adds softly.
"As the XVIITH Pacific Games kick off in Honiara on November 17, with basketball as one of the first competitions to start, Max's eyes are on making a mark in the game against Samoa.
 The venue for the basketball competition is Friendship Hall, with admission at SBD$30.
The tournament promises excitement, with Solomon Islands drawn into Pool A in the men's competition alongside defending champions Guam, Papua New Guinea, and Samoa.
 In Pool B are Fiji, Tahiti, New Caledonia, and Tonga. —ENDS//
By Alfred E. Pagepitu