NEOC advises small boats exempted to travel must observe weather condition before sailing
While the National Emergency Operations Centre (NEOC) Continues to receive and facilitate requests for Dead Body repatriation and cargo runs from small crafts/boat owners and the public, it wants to remind the travelling public that we are still in the country's cyclone season and all precautions must be taken while travelling between islands.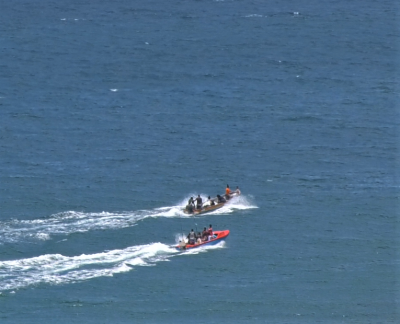 In the current operation the NEOC is working alongside the Solomon Islands Meteorological Service (SIMS) as the key hazards advisor in terms of weather. In their roles the SIMS is providing daily weather update summary and continuous monitoring of significant weather and any possible cyclone developments.
A statement from NEOC says "the SIMS plays an important role in our daily operations, the information they provide helps us to plan safely. There is nothing worse than putting out a planned program on paper and not being able to implement it because of bad weather".
The NEOC advises that those who are requesting exemptions to travel must take the time to check on the daily weather updates with NEOC or the Solomon Islands Meteorological Service before sailing. It says during this time when government resources are stretched, it is important for people to take some of the responsibilities to protect themselves and their families.
Meanwhile Solomon Islands Maritime Authority (SIMA) has confirmed that of all small crafts that obtained exemption to travel have all reached their destinations safely. This is good news. Their only concern now is for those who evade the process and travel at night. SIMA says these people should know it is not safe to travel at night on small crafts especially when we are still in the cyclone season.
For daily weather bulletin the public can contact Solomon Islands Meteorological Service (SIMS) on toll free number 933 or NEOC on 955.