New nurses to join the workforce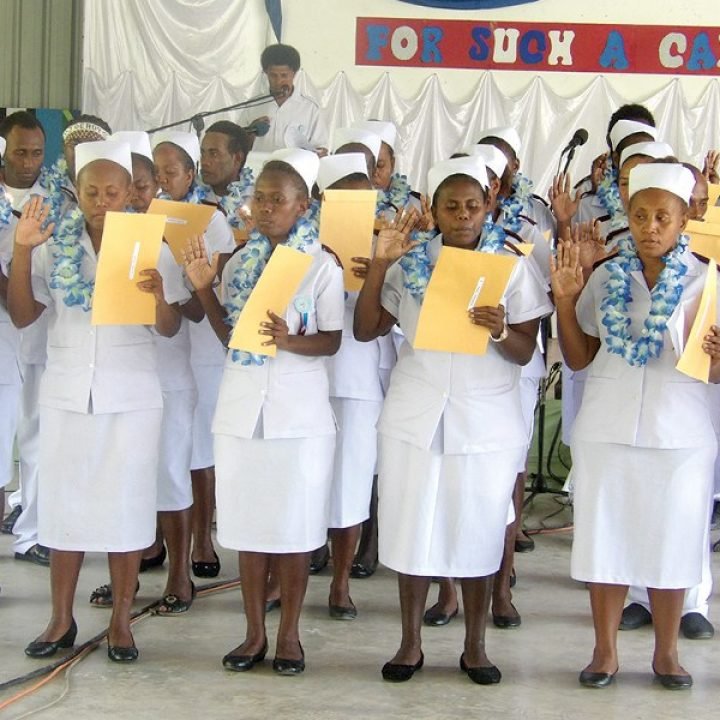 Seventy-five new Registered Nurses will be recruited next month to replace the over 20 experienced nurses who left the country to work in Vanuatu.
According to Chief Executive Officer of the National Referral Hospital, Dr. Steve Aumanu, 34 formal resignations have been sighted by the NRH administration.
But in Parliament this week, Member of Parliament for Ranonga-Simbo, Hon. Charles Sigoto raised policy issues concerning the matter.
In his response, the Minister of Health and Medical Services, Hon. Dickson Mua said a number of mechanisms are in place to address this nursing gap.
"The ministry through the nursing council has now embarked on a registration process of nurse graduates, preparing them for recruitment by employing organisations. Seventy-five new registered nurses will be fully registered in October this year and also soon to be recruited by the Ministry of Public Service. Fifteen newly graduates of the Pacific Adventist University Atoifi Campus have already started their internship program in June 2019. The program is financed by the Nursing Council of Solomon Islands".
He adds, the Ministry is also planning a clinical leaders workshop as part of addressing the nursing issue.
"The Ministry of Health and Medical Services through the National Nursing Administration has also started planning of a clinical leaders workshop for the NRH, Honiara City Council and Guadalcanal Province clinical leaders. This is to prepare nurse leaders who will fill in the positions for senior nurses going on the deployment exercise. The Solomon Islands Government through the Ministries of Public Service, the Ministry of Health and Medical Services and the Ministry of Finance have entered into a memorandum of agreement with the Solomon Islands Nurses Association to implement the nurses scheme of service".
By Rickson Jordan Bau