New COVID-19 molecular lab opens at NRH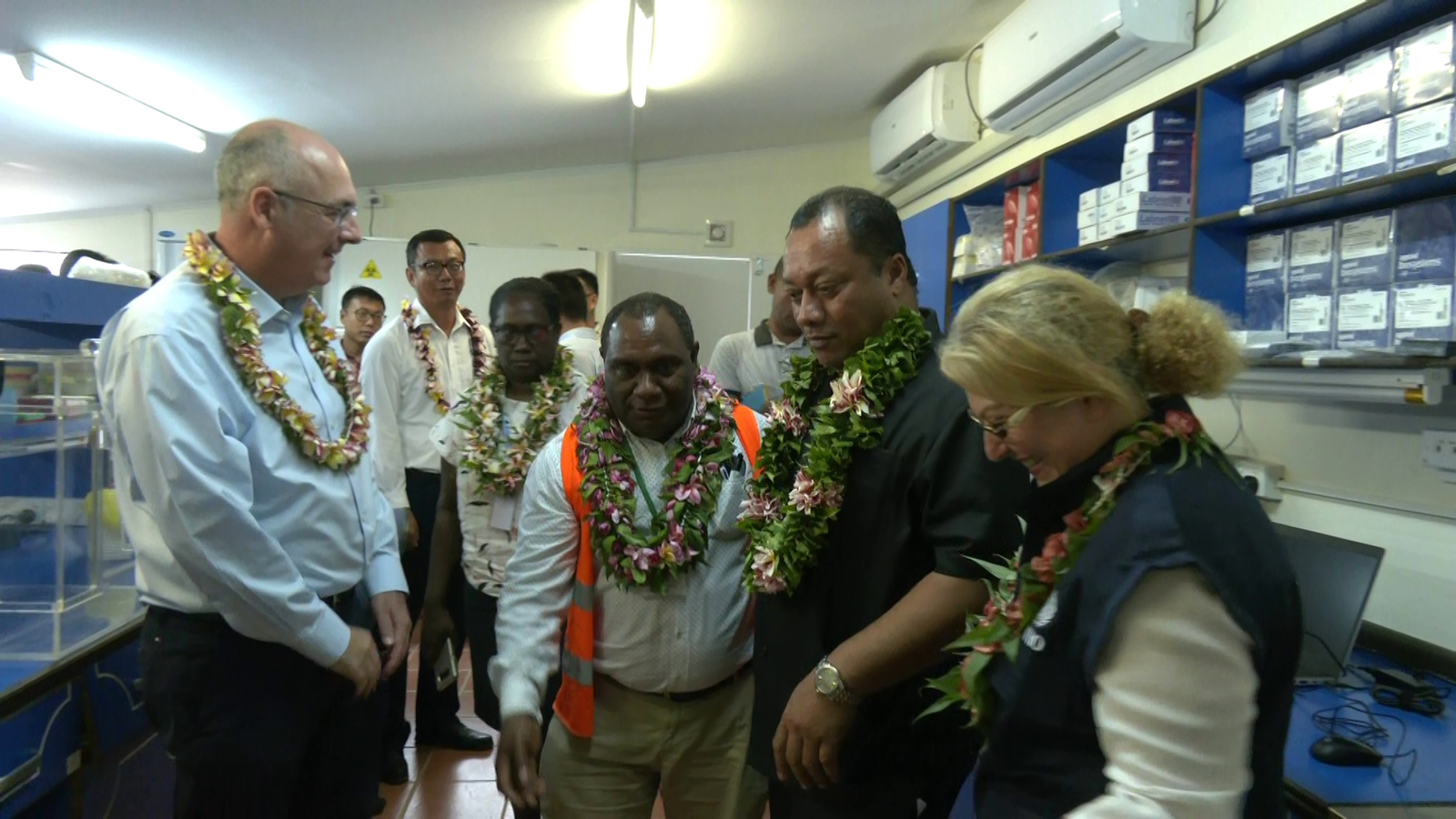 The COVID-19 molecular testing laboratory at the National Referral Hospital has officially opened today.
First blood samples to be tested depends on the symptomatic surveillance currently underway, and the COVID-19 Oversight Committee.
During the opening of the lab, Minister of Health and Medical Services, Hon. Dickson Mua said the country's milestone testing capability and capacity were made possible by the International Donor partners.
"As part of the country's testing Capability in the fight against coronavirus, we are pleased to receive two qPCR Machines from Chinese and Australian friends, now installed in our new molecular lab."
He also commends international donor partners for continuous support rendered to the country in these difficult times.
Australian High Commissioner to the Solomon Islands, Lachlan Strahan said the COVID-19 pandemic requires collective fight by all nations.
"Our Testing capability is part of the front line against COVID-19. We got, the people, we got the machine, and today, we got the lab opened to enhance our testing capability."
Meanwhile, Counsellor (Political) and Deputy Chief of Mission from the Embassy of the PRC in Papua New Guinea, Yao Ming said, despite the many challenges facing all countries in the world, paused by COVID-19 pandemic, China joins international development partners in the uphill battle against the pandemic.
The opening ceremony was officiated by His Excellency Lachlan Strahan, Mr. Yao Ming, Minister Dickson Mua, WHO Representatives, and medical officers.
Stranded nationals abroad once return and have symptoms of COVID-19 will surely undergo testing during their quarantine period.
by Charley Piringi