Operation Kurukuru air surveillance on Illegal, Unregulated and Unreported (IUU) fishing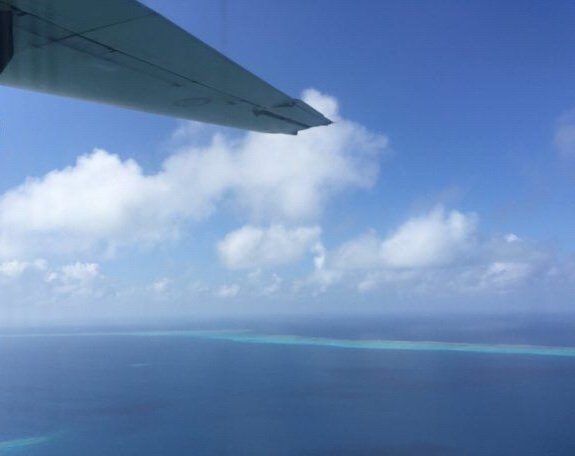 The Forum Fisheries Agency's largest maritime surveillance "Operation Kurukuru" will end Friday this week after a robust two weeks surveillance effort conducted by FFA and itsmembers.
The international two weeks cooperation by aircraft, ships and national organisations target Illegal, Unregulated and Unreported (IUU) fishing in the Pacific.
A statement from FFA stated the surveillance operation covered 21. 3 million square kilometres, the Exclusive Economic zones of 15 Pacific Island member states.
It's a vast area to monitor for IUU fishing, activities such as Op Kurukuru 2020 underline the importance of our cooperation to ensure we can be effective in conducting surveillance and enforcement," FFA Director General Dr Manumatavai Tupou-Roosen said.
"It is a significant commitment by our members and partners, we sincerely thank all of those who participated across the pacific, we work best when we work together." he said.
According to Surveillance Operations Officer Commander Robert Lewis said the results have been positive.
"Regional cooperation towards combatting IUU Fishing is really progressing, we've seen some excellent examples of organisations working together to share information and support national priorities during this operation.
"We've already identified several potential vessels of interest that is they may be conducting illegal fishing, have inappropriate vessel markings or be acting unusually." he said.
However, yesterday seven journalists inHoniara, two officials from FFA, a Police Maritime Officer and one officer from the Australian High Commission Office joined one of the operations, by experiencing an aerial surveillance flight to experience how FFA monitors illegal unregulated and reported fishing in the Solomon's Economic Exclusive zone.
The six hours flight onboard the Royal Australian Navy Airforce C-2J7J covered southern part of Solomon Islands enabling journalists to experience firsthand information on how Operation Kukurkuru works.
The aim of Operation Kurukuru is to detect, deter, report and or apprehend potential IUU fishing activity but it also works to build capacity of National surveillance initiatives through support and mentoring from the Fisheries Surveillance Centre at FFA.
by Gina Maka'a