Police Chief urges mini fuel depot owners to consider safety first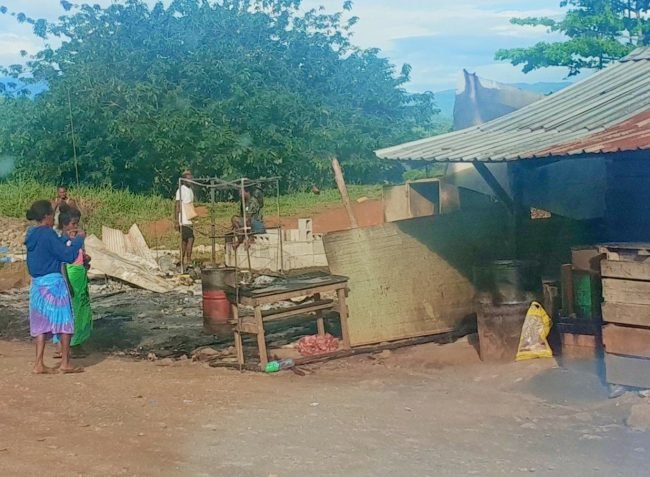 Commissioner of Police Mostyn Mangau appeals to mini fuel depot owners to consider safety as a paramount responsibility.
The Police Commissioner issued this statement after a mini fuel depot owner lost her life as a result of severe burns on her body.
The deceased, a 38-year-old woman, operated the fuel depot at Obo'obo village in central Guadalcanal when she caught fire.
"This can be avoided at the first place if safety first was considered, this again reminds us that safety is very important," Commissioner Mangau said.
He said apart from the fuel depot, the deceased also operated a canteen and a BBQ stall.
On September 4, this year, a customer with a bottle went to refill fuel (petrol) from her depot. The deceased took the bottle and went into the fuel depot and filled it.
When she returned, she tripped and the fuel poured on the BBQ plate and on her body where she caught fire.
Commissioner Mangau said the woman then ran into her canteen to save her cash that was in the canteen. The fire then caught the building.
He said relatives and bystanders took the woman to the Good Samaritan Hospital.
She was then referred to the National Referral Hospital, but lost her life the day after due to the serious burns she sustained.
"My condolences to all the relatives and family members for the loss of their loved one, it was a sad incident for all of us," Commissioner Mangau conveyed. 
He once again appealed to the general public to think 'safety first.'
The Police Commissioner was speaking during his weekly media conference yesterday.
by Jared Koli