PRT Patrol Officers at the Western border ambushed
Four Solomon Islands Police Response Team(PRT) at the Border were ambushed ahead of Prime Minister Manasseh Sogavare's visit to Nila in Shortland Islands yesterday.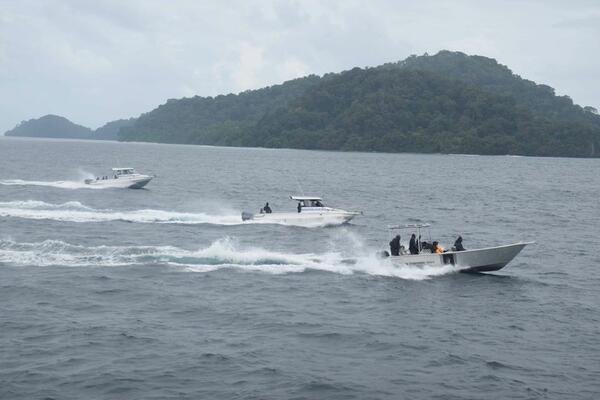 The incident happened prior to the arrival of Prime Minister Manasseh Sogavare.
Around 10 am yesterday four PRT officers manning Kariki station did an advance patrol around the islands when they were surrounded by armed men from Bougainville demanding for the Police officers to leave them alone as they were fishing in their territory.
Speaking to journalists in his weekly media conference Deputy Police Commissioner Ian Vaevaso says the boys were outnumbered and as a result one of the newly donated drones to the Royal Solomon Islands Police Force was taken by the Bougainville men.
He said this was after the drone experienced a technical problem.
"Our officers were outnumbered so they withdrew to safe distance and monitor them while waiting for the tactical response team. The Bougainville men left just before the tactical team arrived".
Mr. Vaevaso calls for the Bougainville and the Western border people to respect the current state of public emergency and national sovereignty of PNG and Solomon Islands.
by Gina Maka'a