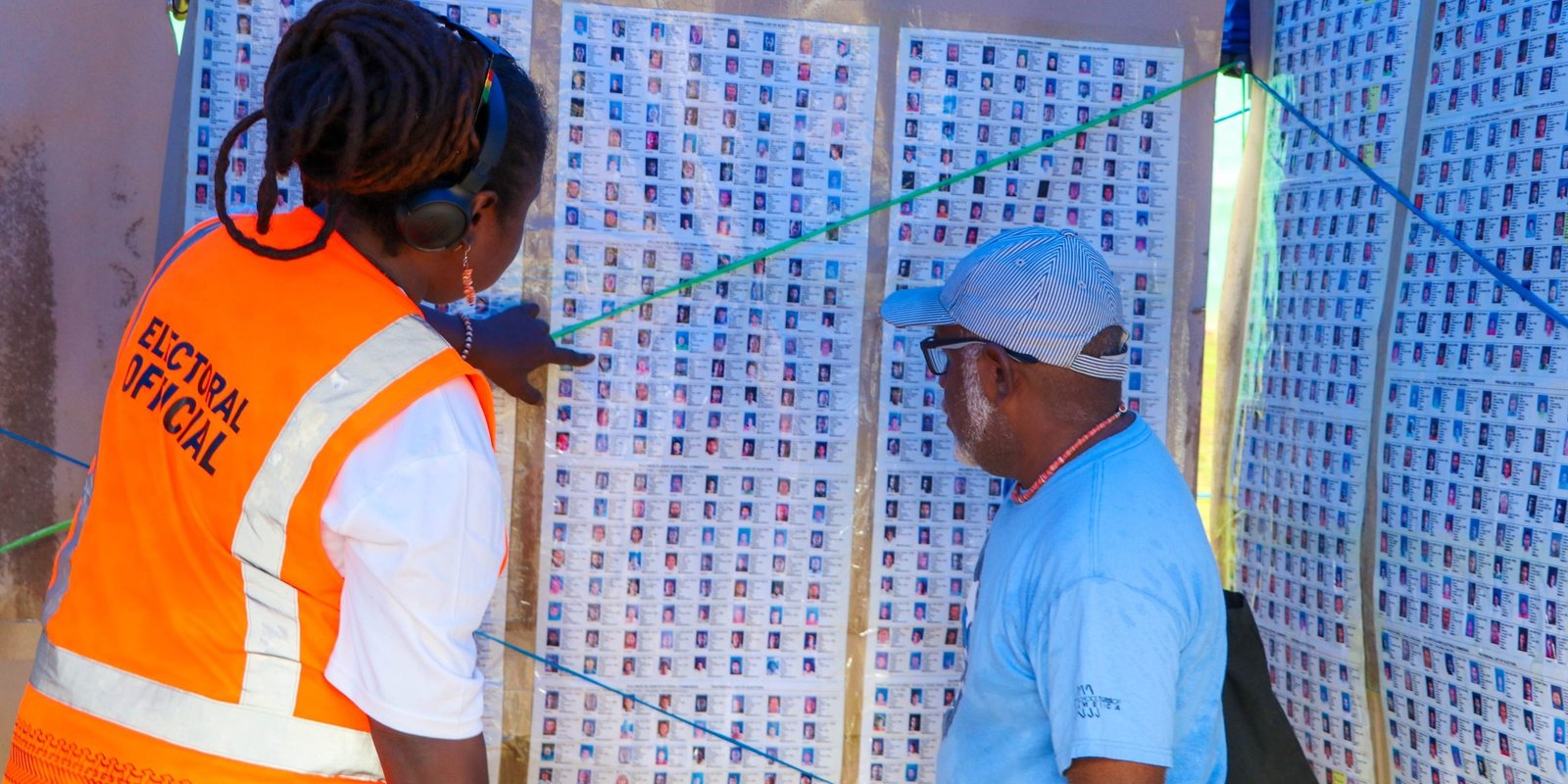 SIEC urges voters to consider checking Registration status amid Pacific Games
The Solomon Islands Electoral Commission (SIEC) has issued a crucial reminder to the public to consider checking the status of their voter registration during the current Omission and Objection period, which will end on December 1st, 2023.
In a recent Talkback show at SIBC, Chief Electoral Officer (CEO), Jasper Highwood Anisi took the opportunity to highlight important updates and preparations necessary for citizens to actively engage in the democratic process.
He said with just five months remaining until the Joint Elections, awareness and preparation are paramount. While the Pacific Games currently dominates public attention, Anisi stressed the need for citizens to shift their focus to the upcoming elections as well.
He advised people to check for their names from encountering issues on polling day, such as missing names on the voter roll due to objections.
"It is your democratic right to exercise your vote, and it is also your responsibility to ensure you are on the voter's list to exercise that particular right," Anisi said.
Sponsored

He called on all citizens to take time during the Pacific Games to check the provisional voter list, which was released in early November. Additionally, the second phase of registration has officially starts, allowing individuals to file objections and omissions if they identify disagreements on the list.
Anisi provided insight into the ongoing preparations for the Joint Election, highlighting the synchronization of both the National General Election, the Honiara City Council (HCC) and the provincial elections. However, he noted the significance of two outstanding bills crucial for the smooth running of the election – the Provincial Assembly and Honiara City Council Electoral Bill 2023 and the Electoral Amendment Bill 2023.
These bills, currently in the legislative pipeline, need to pass in Parliament before the dissolution on 31 st December, 2023.
The Provincial Assembly and Honiara City Council Electoral Bill addresses issues such as empowering the Electoral Commission to conduc registrations and run elections for the provincial assembly and city council.
It also outlines the dissolution date of December 31, 2023, aligning with the National Parliament's dissolution.
The second bill, the Electoral Amendment Bill, focuses on amending nine sections of the current electoral act. Anisi clarified that the drafting of this bill is complete and awaits cabinet approval before being sent to Parliament. Simultaneously, the Provincial Assembly and Honiara City Council Electoral Bill are currently before Parliament, awaiting debate and passage.
Anisi concluded by underlining the urgency of passing these bills, stressing their critical role in facilitating the Joint Election in 2024. As the Solomon Islands counts down to the elections, citizen participation and awareness have become central themes in ensuring a smooth and transparent electoral process. –ENDS//