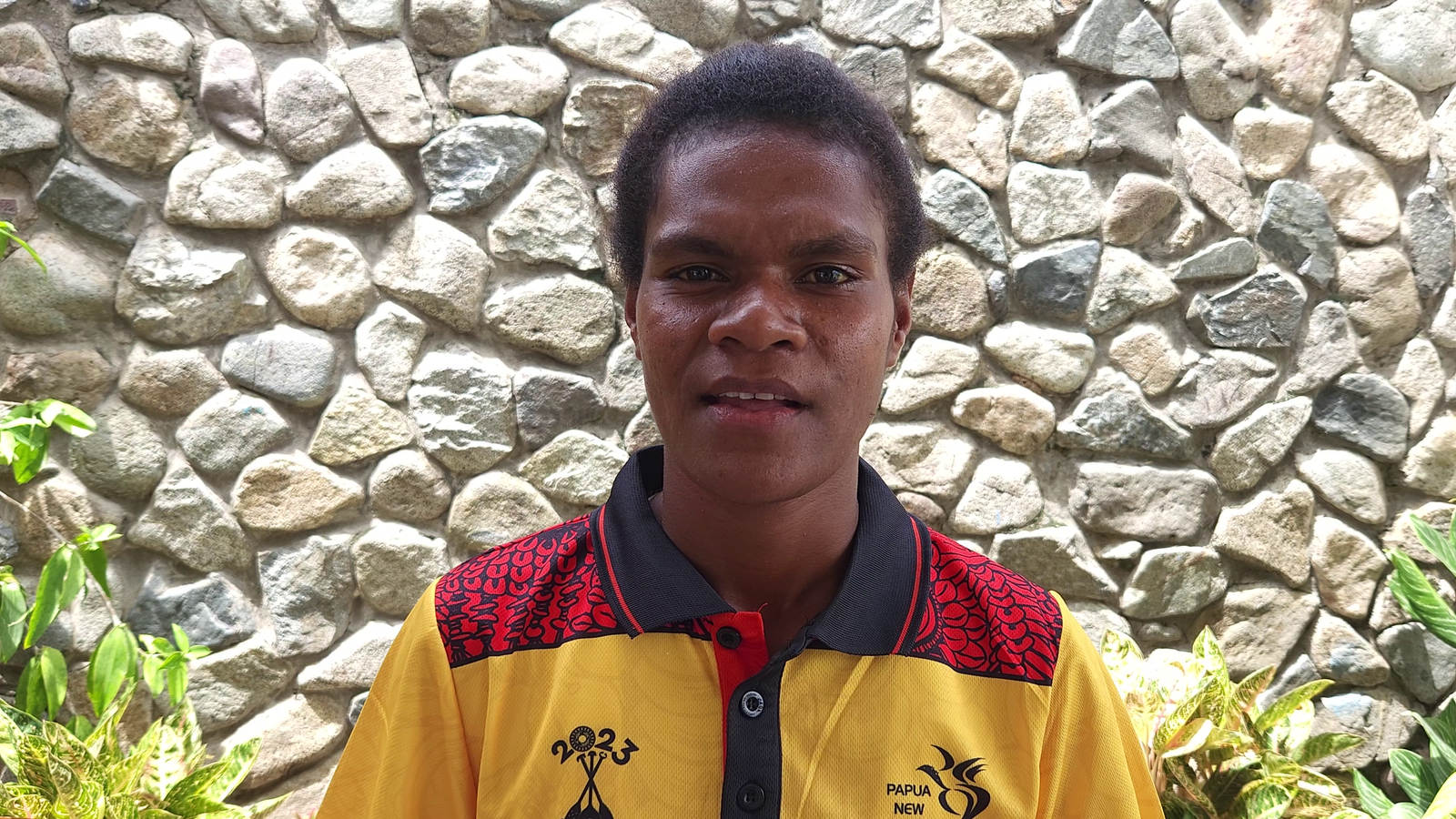 PNG Women's Football Skipper Confident Ahead of 2023 Pacific Games
The Captain of the Papua New Guinea (PNG) National Women's Football team, Ramona Padio said they are confident ahead of their campaign in the Pacific Games 2023, as they are in Honiara with an aim to defend their title.
With unwavering confidence in her team's prowess, she expressed, "I trust my players, and together, we aim to secure our 6th medal."
When interview upon their arrival at the Honiara International Airport yesterday, Ramona declared, "We're here to compete at the 2023 Pacific Games."
She said, they are aware of the tough matches ahead.
They are set to play against American Samoa, Cook Islands, and New Caledonia in Group A.
Despite formidable matchups, the team is steadfast in their mission to excel in the 2023 Pacific Games Women's Football and defend their title.
PNG's women's football secured a fifth consecutive gold medal with a notable 3-1 win against host Samoa, in the Pacific Games 2019.
Acknowledging the absence of some seasoned players due to PNG commitments, Ramona commends the positive strides in their preparation under the guidance of technical management and coaches.
"Our prep is on track, bolstered by new young players joining the squad," she said optimistically.
Her debut trip to the Solomon Islands sets the stage for the showdown with other Pacific Island nations.
Meanwhile, Ramona conveyed appreciation to fans, families, and sponsors, emphasizing the honor in representing their country and anticipating steadfast support. As the tournament progresses, the top teams from each group will advance to the semi-finals, with the runner-up and 1st runner-up clashing in ranking matches as per the Pacific Games football manual.
The matches will unfold at Lawson Tama Stadium and SIFF Academy fields 1 & 2, culminating in the finals.
Admission is set at SBD$30 for each day. –ENDS//
By Alfred E. Pagepitu