SIPA in danger of silent takeover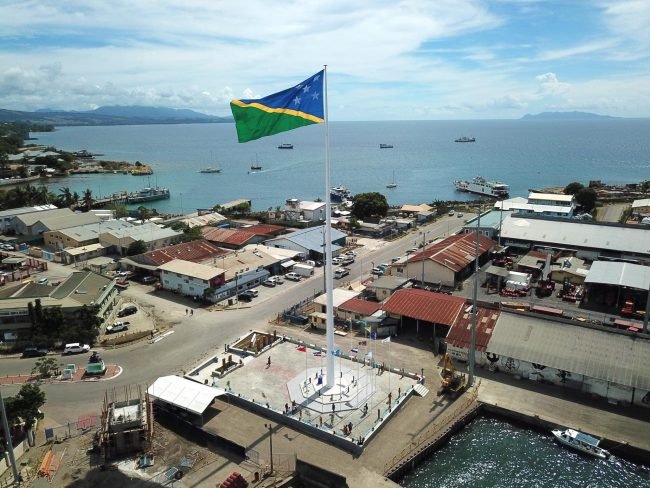 The Operation of the Leeroy Jetty at Lunga has raised a serious policy reform that the National government is working on.
Minister of Finance and Treasury, Hon Harry Kumar made the statement in parliament after SIPA has raised concern over the use of the Leeroy Jetty at Lungga recently.
Mr. Kumar says, the Leeroy Jetty was given the license to operate under the customs office but contradicts SIPA's policies.
A statement from SIPA says, SIPA lost more revenue on this issue, and the Ministry is reviewing this arrangement," says Hon Kuma.
Last week, Solomon Ports expresses concern that it is being threatened by the ongoing break bulk operation of Leeroy Jetty at Lunnga, East Honiara.
"The National Asset is losing millions of dollars in revenue with the ongoing deliberate actions of breakbulk ships using the Lee Roy Jetty to avoid due to port charges."
"Unloading cargoes at the Leeroy Jetty has resulted in a more than $1 million dollars loss by SIPA and has deliberately avoided berthage, Stevedoring, anchorage, and other essential port dues and fees," says SIPA.
A statement from SIPA said, the Jetty is within SIPA's Pilotage District, as stipulated under the 'Ports Act', Cap 161, Section 5', which specifies compulsory pilotage into Solomon waters.
These vessels and the agents breach the country's Ports Act! Why doesn't the Ports Act apply to Leeroy wharf and break-bulk carriers using their services?
In cases in which the vessels had a pilot on board, the agent disputed to pay the pilotage dues after getting the services from SIPA".
SIPA questions why relevant authorities continue to turn a blind eye and allow the Lee Roy Jetty to continue with international operations and could potentially destroy the future of the prominent state-owned enterprise which employed more than 500 staff and help support more than 8000 family members.
Is this a making of another silent takeover of the country's oldest SOE? SIPA questioned.
ENDS///