Repatriation of stranded nationals abroad underway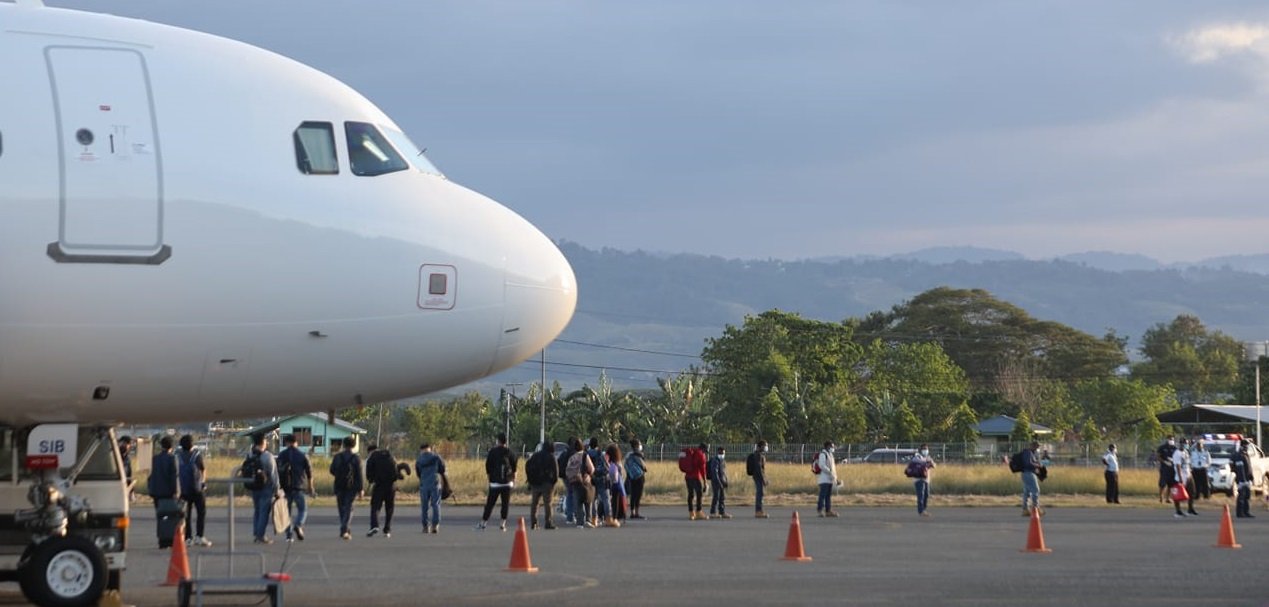 The first repatriation flight for stranded Solomon Islanders overseas has arrived yesterday evening from Brisbane, Australia.
About 80 locals and expatriates are currently kept at the government Institutional Quarantine Facilities to undergo the mandatory 28 days quarantine period.
Upon arrival, the passengers were tested for thermal temperatures and then led into the waiting buses, transporting them to the quarantine sites.
Chairman of the Camp Management Team Karl Kuper said strong security measures were in place to ensure quarantine measures are followed.
Police and private security guards are manning the quarantine centers.
This is to ensure nobody under quarantine will be allowed to leave the facilities for 28 days as of last night.
A second repatriation flight is has arrived today afternoon from Nadi, Fiji.