COMMITTEE CLARIFIED DELAY ON FINALIZING SOME PROJECTS UNDER ECONOMIC STIMULUS PACKAGE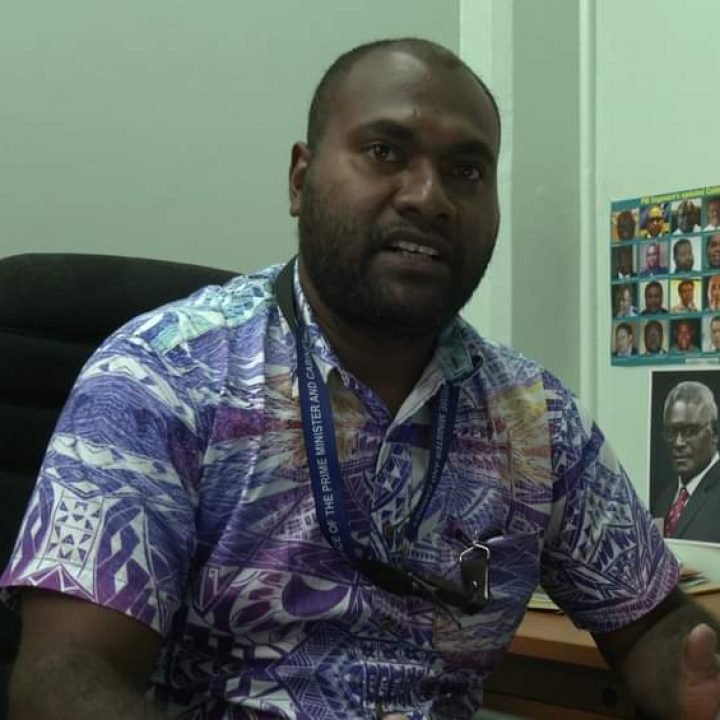 The Government's Economic Stimulus Package Oversight Committee has clarified the cause of delay for approving projects under the Economic Stimulus package.
Chair of the Economic Stimulus Package Technical Screening Committee Dr Samson Viulu said, the committee has received about twenty thousand applications therefore need more time for verification and data entry.
"Due to the huge number of applications we received, it took time for data input officers from the Ministry of Finance to complete the inputs of all applications. They will then submit them to us to sort them according to provinces, the four different sectors, according to sub sectors and constituencies,"Mr Viulu said.
Meanwhile, Mr Viulu announced that copra and cocoa exporters and state owned enterprises have already received their assistance under the package.
He said, the committee is currently in the process of screening nationwide applications for noni and honey projects and piggery projects for Honiara.
Photo: Chair of the Economic Stimulus Package Technical Screening Committee Dr Samson Viulu