Ukulele tops global song contest – Djooky Awards

Solomon Islands renowned artists Blad P2A of DMP and Khazin's hit single 'Ukulele' has won the first place of the Djooky music awards – the world's largest online song contest.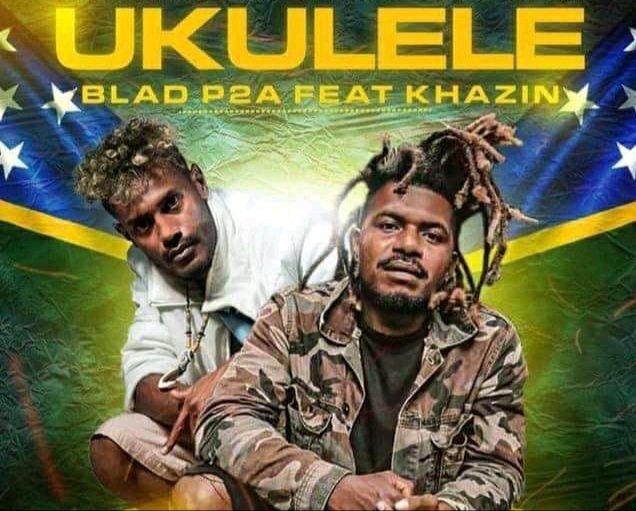 Blad P2A's Manager Victor Lopez told SIBC News, the duo took the first place out of 18 finalists from different countries worldwide.

"Solomon Islands artist 'Blad P2A of DMP & Khazin won over the weekend with their song 'Ukulele'.

"They took out 1st place in the worlds largest song competition' Djooky music awards ' which out of 18 finalist they came first," Mr Lopez said.

He said apart from winning first place, they are also given the choice of a $20,000 cash prize or an all-expense-paid trip to Los Angeles, USA where they will record a song with Brian Malouf – the music producer of legendary artist Michael Jackson and pop queen Madonna, at Capitol Records.

Mr Lopez is currently the Oceania ambassador of Djooky. He is also currently managing various top local musicians including Blad P2A, DMP, Devande, Mossa, Arak, Evin Rush & Small Jam.

"This isn't the first time we have entered in this competition," Lopez said.

"DMP & Mossa had taken out 2nd and 3rd Place of the competition at the beginning of this year.

"This time around it was a blessing to have Blad P2A to win the first place with all that has been happening in Honiara," he adds.

With the Covid-19 Pandemic and with what Honiara has went through, Lopez said it had made it difficult for the boys to go out do their voting.

"The current climate had made it extremely difficult to go out and get votes due to the violence and lockdown but the boys defeated the odds and reached their fans online to have them vote to win the competition," Victor Lopez said.

Djooky Music Awards is the first-ever global online song contest with a seven-member judging panel that consisted of big-time musicians from around the world.

Winners of the contest were determined by online votes including the judges' decision.

A statement posted on DMP's Facebook page thanked all who have voted for the song, even during the country's darkest moments.

"Thank you to all the fans, family and friends who voted for us during one of the toughest times our country has ever faced. We had to rely on very little resources to reach out to as many people as possible to show support and vote in such a short period of time, and to be honest with the unfortunate timing of the competition we never thought of winning this competition would even be possible!
"This win wasn't for us, this win was for Solomon Islands and all our talented musicians here in Solomon Islands and in the Pacific," the statement said.

Ukulele had votes came from countries including Papua New Guinea , Vanuatu, Fiji, New Zealand, West Papua, Australia, Guam, United States and as far as Germany, Sweden, Italy and Solomon Islands.

"We truly appreciate every single person who went out of their way to vote for us and it proves once and for all 'WE HAVE THE BEST FANS IN THE WHOLE WORLD," the statement reads.
Announcing the awards, Djooky website dubbed Blad P2A as the 'Pacific region's most sought out featured artists and holds the record as the only Solomon Islands Artist to have toured Australia 80+ shows in less than a year.
"Blad P2A has a unique island reggae style," it stated.
The runner ups of the song contest are Drax Africa of Zambia with the song 'Turn Around' on the second place and Loulia Esteves of France on the third place with the song 'Magical U.'
Local artist Mossa also among genre winners in this competition with his song Raylina. He got away with a cash prize of $1000.
by Simon Tavake