By-Election Date for Vuhokesa ward in Central Honiara set
Voters from Vuhokesa ward in the Honiara City Council will go to the poll to vote for a new councilor on the 25th of May 2022.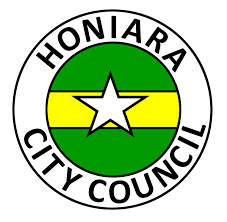 Minister for Home Affairs Hon. Chris Laore, has published the Election notice in a Gazette yesterday, 19th April, 2022.
Appointed Returning Officer for the by- election Mr. Fred Warereau said that according to HCC Election law, this publication commences the 35 days by- election timeline from the open of nomination to Polling day.
Mr. Warereau said that the 7 days nomination period opens tomorrow Wednesday 20th and will close 4pm on Wednesday 27th April, 2022.
Intending candidates who want to contest this councilor's by-election seat are invited to enquire with the assistant returning officer for the by-election, Mr. Vincent Kohata, to do their nomination.
To adhere to our covid-19 health measures, all enquiries be done via calling the assistant returning officer and to make appointments before calling in at our nomination center to make your nomination. Our enquiry lines are 7203010
The Nomination center is at the HCC Election Office, National Library.
"To contest the by-election, a candidate must meet the requirements in law, few of which are one must be a citizen of Solomon Islands, 21 years and above, a registered voter in Vuhokesa ward and must be nominated by three registered voters in the same ward", Mr. Warereau was quoted saying.
"However, for nomination to be accepted, a nomination fee of $2500 dollars must paid to HCC finance and accounts cashier with receipt attached as payment proof", he adds.
"The nomination fee is not refundable".  Application forms without receipt will not be accepted.
You can collect a nomination application form from the assistant returning officer at the nomination center.
Due to the covid 19 transmission in the city, we encourage intending candidates to enquire or make appointment through phone before visiting the nomination center to do your nomination.
CALL 7203010 to make your appointment. This to avoid overcrowding at the nomination venue.
All covid 19 health measures will be applied at the venue and therefore you are expected to comply with when you are at the center.
To avoid disappointment, wear your face mask when coming to the center and follow our election health protocols.
Election Notices and election timeline and awareness materials be pinned up in your respective polling stations and places within the ward for your viewing. The notice and timeline will also be published in the newspaper and on online media platforms.
It is important that we check these notices to know the important dates of the key activities and to know required actions that you will to take leading up to your election day.
Vuhokesa voters have lost their representative to the Honiara city council Late Cr. Luciano Sade earlier this year.