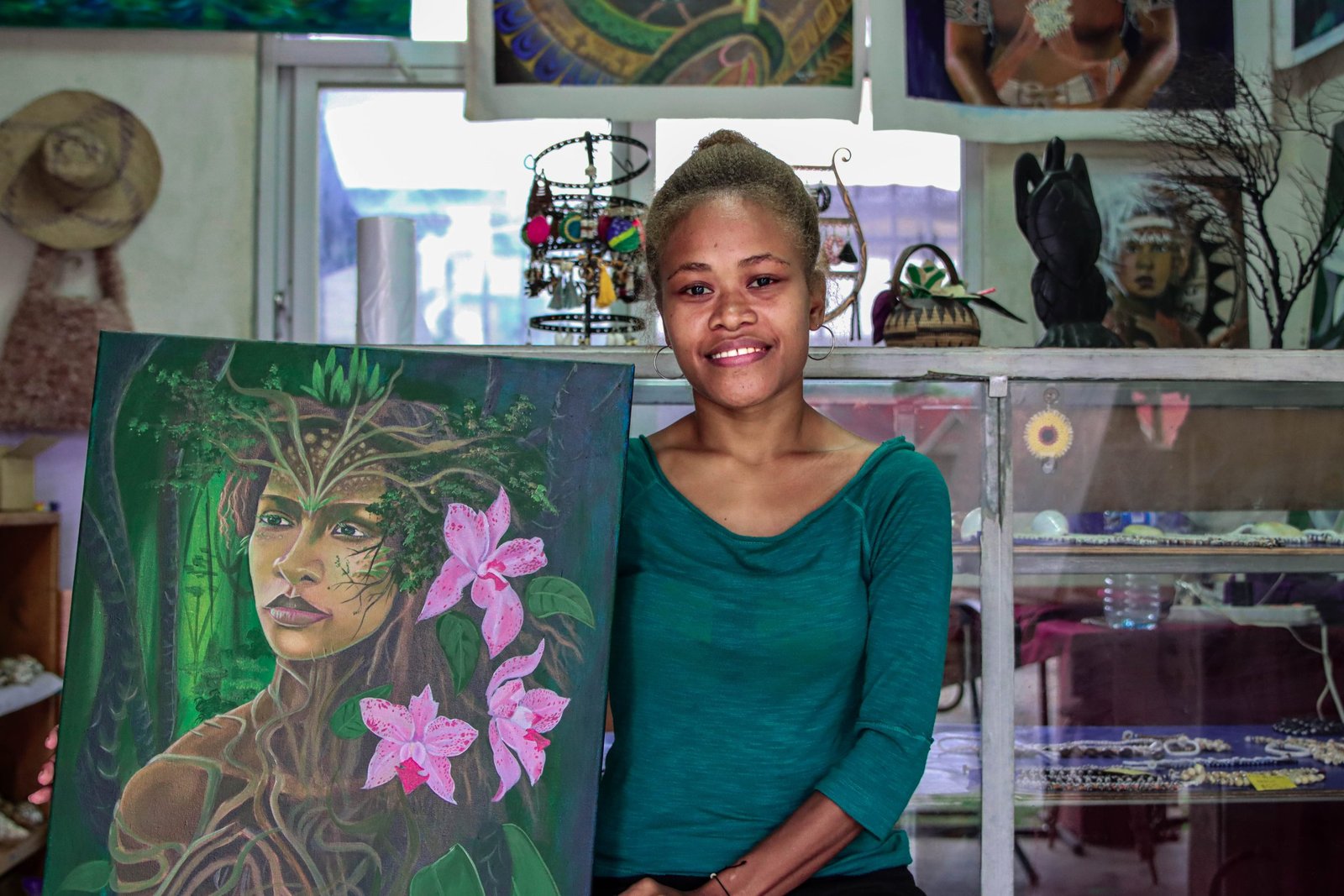 Celebrating Culture Through Art: Jennie Tagini Prepares to Showcase Art at the Pacific Games
Excitement is building for the 17th Pacific Games, and amidst the preparations, a talented artist, Jennie Tagini, is poised to unveil the captivating cultural stories of the Solomon Islands through her artwork. With a deep passion for art and an entrepreneurial spirit, Jennie eagerly anticipates an adventure that will drive her art into unexplored territories, following the event.
"I am excited to share Solomon Islands rich artistic heritage and cultural values, and to explore new themes that will inspire my art and entrepreneurial endeavours after the event. Having a platform to display my art is helpful in promoting it, and the 17th Pacific Games, along with the Iumi Wan Festival exhibition, presents an invaluable opportunity for both my
artwork and business," she told SIBC.
Jennie added, she recognizes the significance of sharing her art, viewing it not only as a means of promoting her work but also as a vehicle for telling the extraordinary tales of her homeland.
She is particularly excited about the Festival which will coincide with the 17th Pacific Games, in Honiara.
"This opportunity will really shape my artistic and entrepreneurial journey in a positive direction. As a member of the Solomon Islands Arts Association, I am ready to participate in the event where I will collaborate with fellow local artists and those from across the Pacific. Through this collaborative endeavour, I aim to showcase my artwork on such an international platform through cultural exchanges in order to highlight the unique artistry of my country," she added.
Jennie believes that the true value of her art goes beyond financial gain, recognizing its inherent cultural, social, and historical significance. She also hopes to venture into untapped opportunities in promoting Solomon Islands' art and tourism, and events like the 17th Pacific Games can serve as a spotlight for these cultural gems, attracting more visitors to the region.
The theme  for the exhibition, has ignited Jennie's creativity, as she draws inspiration not only from the Games themselves but also from the exciting energy and intense pressure of the event, filling these experiences into her artwork.
As an artist with a talent that deeply rooted in her culture, the girl from Malaita provinces stands ready to not only showcase her talent but also narrate stories through art about the Solomon Islands. For Jennie, this opportunity marks the beginning of her exciting journey in both art and business. –-ENDS//