FIVE MICRONESIA STATES AGREED TO QUIT PIF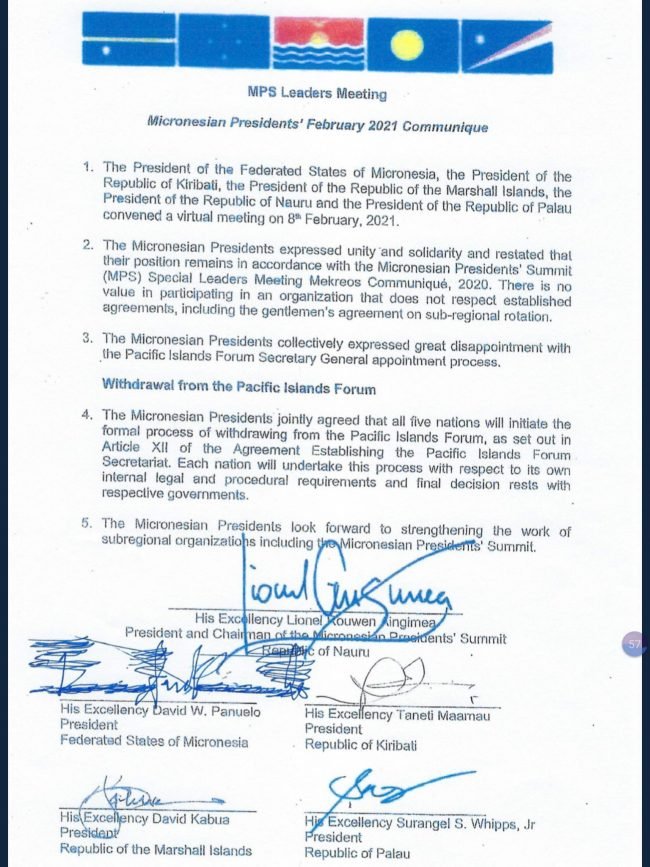 The five Micronesian member states of the Pacific Island Forum decided to quit their membership in PIF.
This was in response to the organisation's appointment of a Cook Islander as the new Secretary General last week.
"The Micronesian President's expressed their disappointment with the Pacific Island Forum Secretary General appointment process".
The signed comunique further stated: "There's no value in participating in an organisation that does not respect established agreements, including the gentlemen's agreement or subregional rotation."
Radio New Zealand reported, the presidents of Nauru, the Federated States of Micronesia, Kiribati, Marshall Islands and Palau issued a joint communique, saying they agree to start to initiate the formal process of leaving the Forum.
Ends///