ULMWP PAYS TRIBUTE TO THE LATE SIR PAUL TOVUA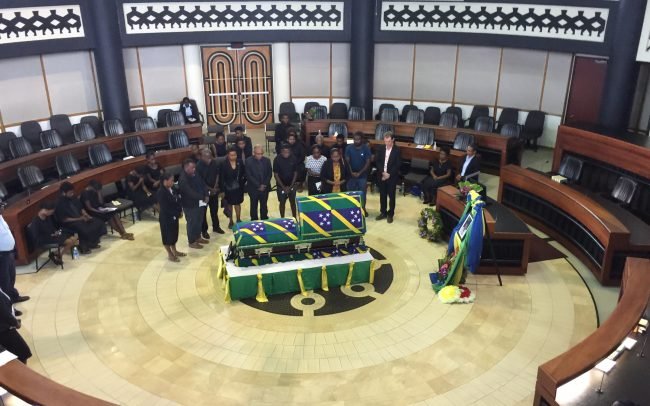 The United Liberation Movement for west Papua has paid tribute to the late Sir Paul Tovua.
In a statement, ULMWP leader and spokesperson, Dr. Jacob Rumbiak described Sir Paul as a fearless national leader and one of the founding fathers of the Melanesian block.
"Thank the Honourable Father of Melanesia, for your noble service for the independence of Solomon Islands State and in particular Melanesia in general.
All leaders of the United Liberation Movement for West Papua / ULMWP as the West Papua Provisional Government with all the people of West Papua expressed our deepest condolences to our Melanesian nation of Solomon Islands for the passing of a Founder of the Solomon State, Sir Paul Tovua."
"Rest in Eternal Peace with our Good Lord Sir", he said.
He thanked the Solomon Islands for the continuous support for the West Papuan people.
"On the basis of the struggle against colonialism and establishing the Solomon state, On this basis, the leaders of the state and all the people of Solomon today fully support the right to freedom of their Melanesian brothers and sisters of West Papua, now heading to the United Nations," Dr. Rumbiak said.
Ends///