Australian High Commissioner officially visited PM Sogavare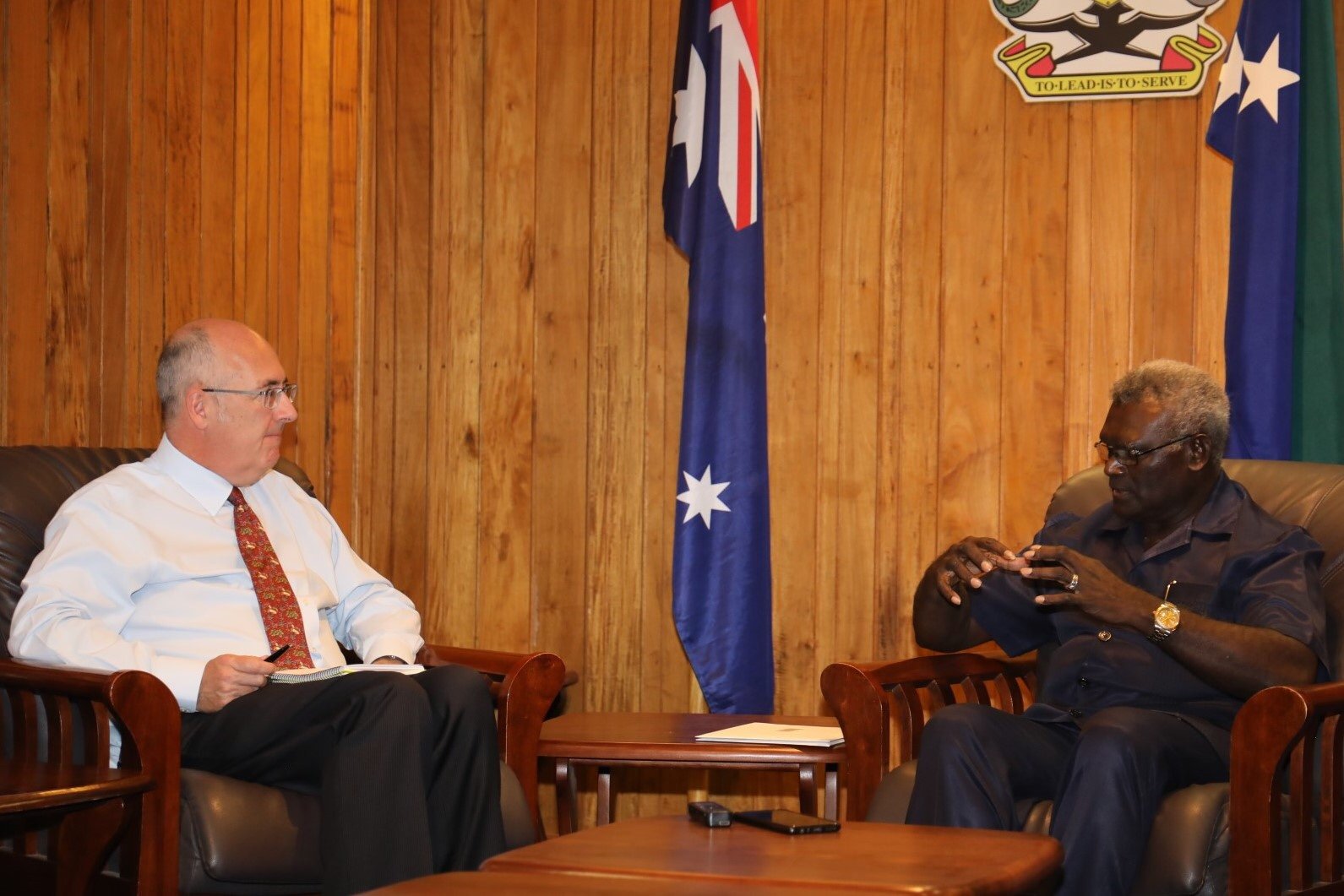 The Australia and Solomon Islands have openly deliberated on issues of common interest for both countries.
This was made possible during the Australian High Commissioner to Solomon Islands, Dr. Lachlan Strahan's first official courtesy visit to the Prime Minister Manasseh Sogavare today.
Prime Minister Sogavare acknowledged Australia as Solomon Islands current single largest development partner that continues to contribute to the country's economy and development through many government sectors as well as through co-financing of major projects.
Sogavare further conveyed his gratitude to the Government and People of Australia for rescuing Solomon Islands during the ethnic tension period, which cost Australian taxpayers an estimated $21 billion.
Meanwhile, Dr. Strahan expressed admiration for the Solomon Islands Government's efforts to keep the country covid-19 free.
He assured Prime Minister Sogavare that Australia will continue to stand with Solomon Islands regardless of any situation.
Australia has been the largest development partner of Solomon Islands and the Pacific region.
"Australia's continued commitment to step up and assist Solomon Islands as well as the wider pacific region in the battle against covid-19 and promised that Australia will help Pacific nations gain access to that vaccine once a vaccine is found."