Gender-based-Violence requires understanding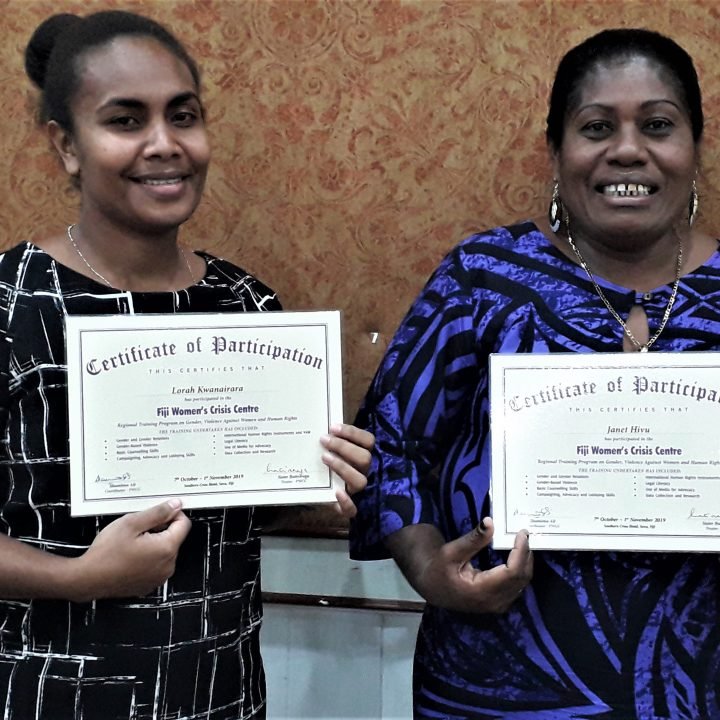 Women and men experiencing gender-based and sexual violence were encouraged to come out and report issues they are facing to responsible authorities.
Assistant legal officer of the Solomon Islands Family Support Centre Lorah Kwanairara encouraged victims not to take issues of gender-based violence lightly.
She made the statement to SIBC TV team during the closure of a month-long Women's Regional Training Program held in Suva, Fiji which concludes this weekend.
Ms Konairara said, most of the times, victims were not brave enough to come out and report issues affecting their lives, till it's too late.
"Most of the times, victims are always afraid to come out to report issues affecting them, till its to late for them to cope. Please come forward, these are serious issues which needs proper counseling."
Meanwhile, Team leader of the Solomon Islands women who attended the training Janet Hibu said, gender based and sexual violence is a serious issue in the Pacific Region which needs to be addressed holistically with an understanding of all parties.
"This training will surely help us to go back to our various countries, and help those who have been experiencing gender issues, both women and men. This issue requires understanding between men and women."
The month-long annual training for the Pacific Region, covers a wide range of areas including gender relations, gender-based-violence, basic counselling skills, campaigning, advocacy and lobbying skills, international human rights and legal literacy, as well as the use of media and research data collection.
The prevalence of violence gender-based violence in Solomon Islands is among the highest in the Pacific region.
One in every three women experiences gender-based and sexual violence worldwide.
by Charley Piringi in Suva, Fiji