GG VISITED COLLEGE OF ARMS IN LONDON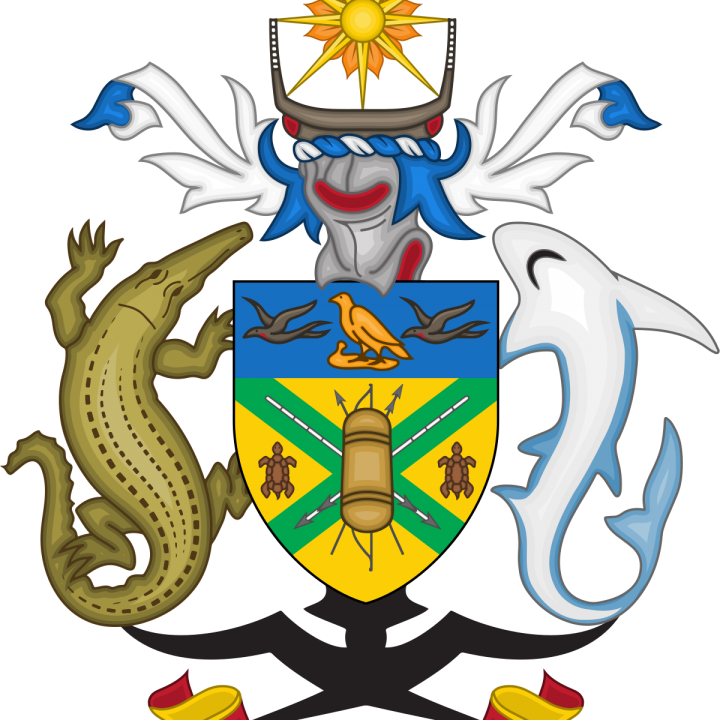 The Governor General, His Excellency, Sir David Vunagi has appreciated the process of design and granting of Coat of Arms by the British Monarch to Individuals and Institutions in the Commonwealth Realm during a
visit to the College of Arms Museum in London, Tuesday this week.
Sir David was impressed with a collection of all Solomon Islands Coat of Arms carrying original signatures of Her Majesty Queen Elizabeth II.
For Solomon Islands, three Coats of Arms have been granted during the British-Solomon Islands Protectorate up to Independence in 1978.
The collection also included the current Solomon Islands National Flag and other crests granted and used mostly by the Anglican Church of Melanesia.
Sir David said the collections were important piece of history for Solomon Islands.
The College of Arms is the official heraldic authority for England, Wales, Northern Ireland and much of the Commonwealth including Australia and New Zealand.
Being responsible granting of new coat of arms, the College maintains registers of arms, pedigrees, genealogies, Royal Licences, changes of county's name, and flags.
The heralds, besides having ceremonial duties, advises on all matters relating to the peerage and baronetage, precedence, honours and ceremonial as well as national and community symbols including flags.
From their origins in the twelfth century to the present day, arms have been borne by individuals, and by corporate bodies, as marks of identification.
They have also been used to denote other characteristics, which have changed over the centuries as society and culture have evolved.
Since the fifteenth century, new coats of arms have been granted both to individuals and corporate bodies by the senior heralds in Royal service, the Kings of Arms.