Gizo under curfew as Bougainvilleans escape Gizo police.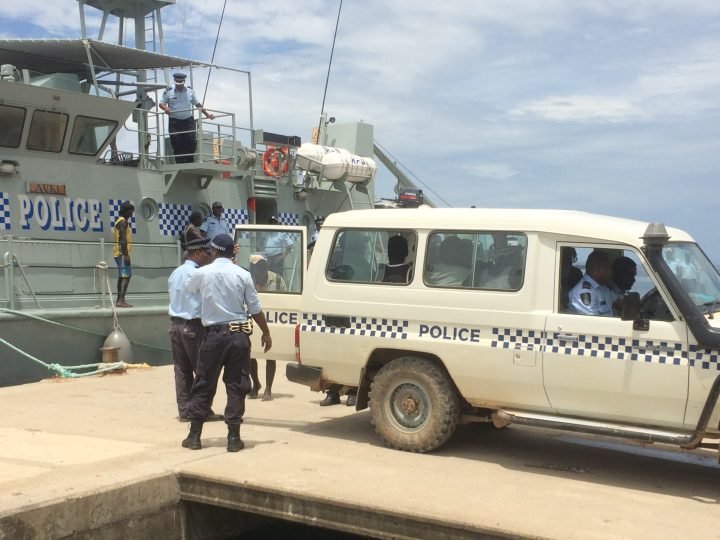 Gizo Township is now under curfew as the hunt for the 29 Bougainvilleans who escaped from Gizo Police last night hightens.
Premier Wayne Maepio announced this evening, movements around the town is restricted from 10pm tonight till 6am tomorrow.
He also ordered that all schools within Gizo township remain closed until further notice. Only public places such as markets and other activities continue as normal.
The 29 Bougainvilleans apprehended yesterday by Solomon Islands police border patrol in the western province are reportedly missing from Gizo Police Station where they were being kept overnight.
It was believed the men were interviewed by police but were not charged, and were left to walk around freely inside the police compound last night.
Sponsored

Reports reaching SIBC say the men disappeared from Gizo Police Station while officers were in the process of handing over night shift.
Our source added, a chopper was dispatched to assist in the search. Members of the police response team are currently monitoring and patroling areas where the men were believed to be hiding.
It was further reported that shops, schools, and essential services in Gizo town were closed today as police monitor the situation.
The Western provincial Police Commander, Mathias Lenialu refused to comment.
By: Lowen Sei.