Government assured SICCI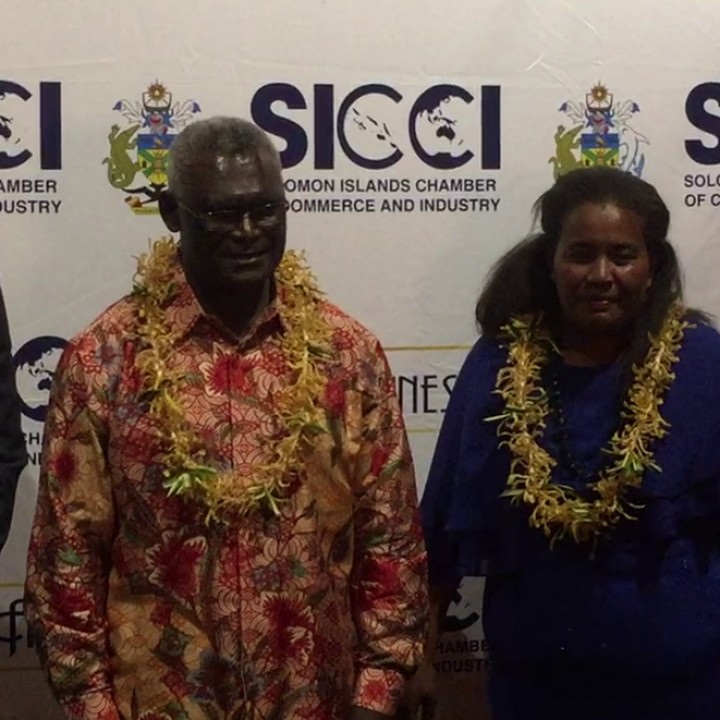 The Solomon Islands Government will continue to support the Solomon Islands Chamber of Commerce and Industry (SICCI) and its works.
Hon. Prime Minister Manasseh Sogavare made the assurance during the 2019 Business Excellence Award night at the Coral Sea Resort last night.
Prime Minister Sogavare said, the government is committed and has recognized the important role played by SICCI in the private sector.
"SICCI is a genuine and trusted friend which pushes for the growth of the private sector."
He said that the government cherished and valued SICCI and will continue to nurture its friendship.
Meanwhile, the keynote speaker of the event, Dr. Transform Angorau said, it is possible for the Solomon Islands to develop highly effective partnerships.
"Ladies and gentlemen, I am hopeful, our better days are ahead of us. I am hopeful and confident, that we will be able to break through the barriers that restrain us."
The BEA was officiated by the Hon. Prime Minister Sogavare, Speaker of the National Parliament Patterson Oti, and other prominent individuals and Business houses.
A good number of Business houses were awarded last night for the service provided in the country.
This year's BEA, "Partnership for a shared future"