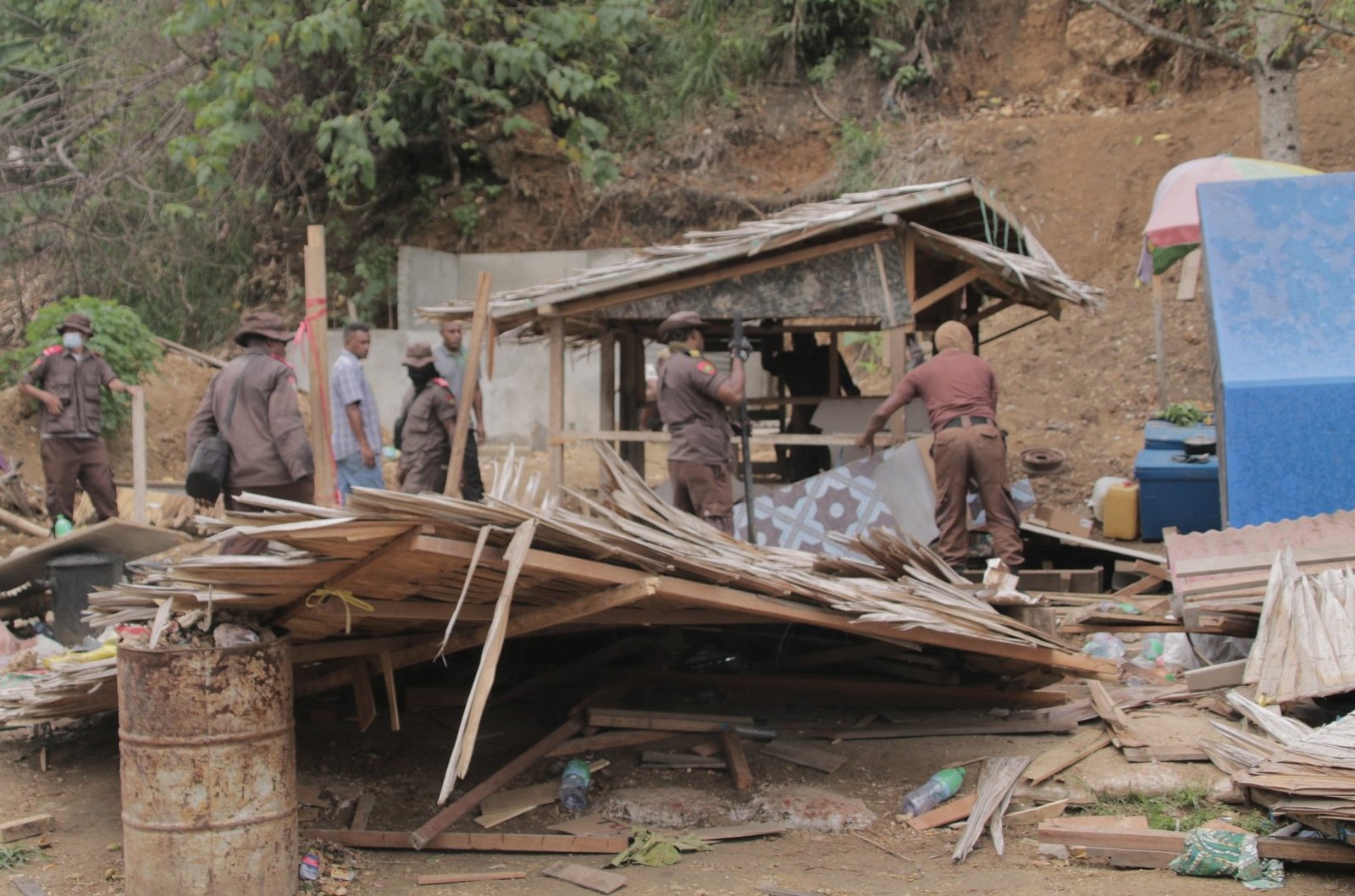 HCC to impose $1,000 fine on illegal Betel-nut vendors as Pacific Games draws near
As the 17th Pacific Games is only few weeks away, the Honiara City Council (HCC) has re-intensified its efforts to ensure a safe and pristine environment for both residents and visitors. In a proactive move, law enforcement officers have been deployed to the streets of Honiara, implementing a strict measure to prohibit selling of Betel-nut within the town boundary.
HCC now aims at creating a cleaner and healthier environment, as part of the council's robust measures to maintain order and cleanliness in the lead-up to the Pacific Games and beyond. The initiative involves the active promotion of a Betel-nut-free zone in the town, with law enforcement officers actively patrolling to discourage vendors from selling the substance within the restricted areas.
Individuals caught violating this strict measure will face severe penalties, with fines set at $1000 or the possibility of imprisonment for engaging in betel nut vending within the town boundary. This firm stance aims to discourage the habit and maintain a clean, welcoming atmosphere for residents and visitors alike.
The crackdown on Betel-nut sales is part of the broader effort by the HCC to enhance cleanliness and safety within the city. The initiative aligns with the council's vision of a healthier and more orderly urban environment, preparing the city to be at its best during the Pacific Games and striving to leave a lasting positive legacy.
The campaign by the Law Enforcement Officers, which started today (Saturday 4th November, 2023) demonstrates the council's commitment to public health, aiming to reduce the prevalence of Betel-nut chewing, which is known for its association with various health issues.
By restricting its sale to certain areas, the council seeks to reduce the habit's impact on public spaces and community health.
On the streets and within Honiara suburbs, HCC's Law Enforcement Officers explained to the public that the action was taken to encourage community members, organizations, and Betel-nut vendors to comply with these regulations, highlighting the importance of a clean and safe environment for everyone. While these measures might seem stringent, it aligns with the council's dedication to fostering a healthier and more attractive city for residents and visitors.
With the Pacific Games 2023 now on the horizon, the implementation of such measure becomes crucial in creating a positive and welcoming atmosphere. The city council is adamant about ensuring that Honiara is a model city, not just during the games but also in the post-games phase.
Meanwhile, HCC urges both residents and visitors to support and adhere to these strict measures for a cleaner, safer, and more welcoming Honiara, contributing to the overall success of the upcoming 17th Pacific Games and leaving a lasting legacy of a vibrant and well-maintained urban environment. — ENDS//