"It's even risky to accessing basic healthcare services": Beato Mae
"About sixty children from this village have died before reaching the nearest health center".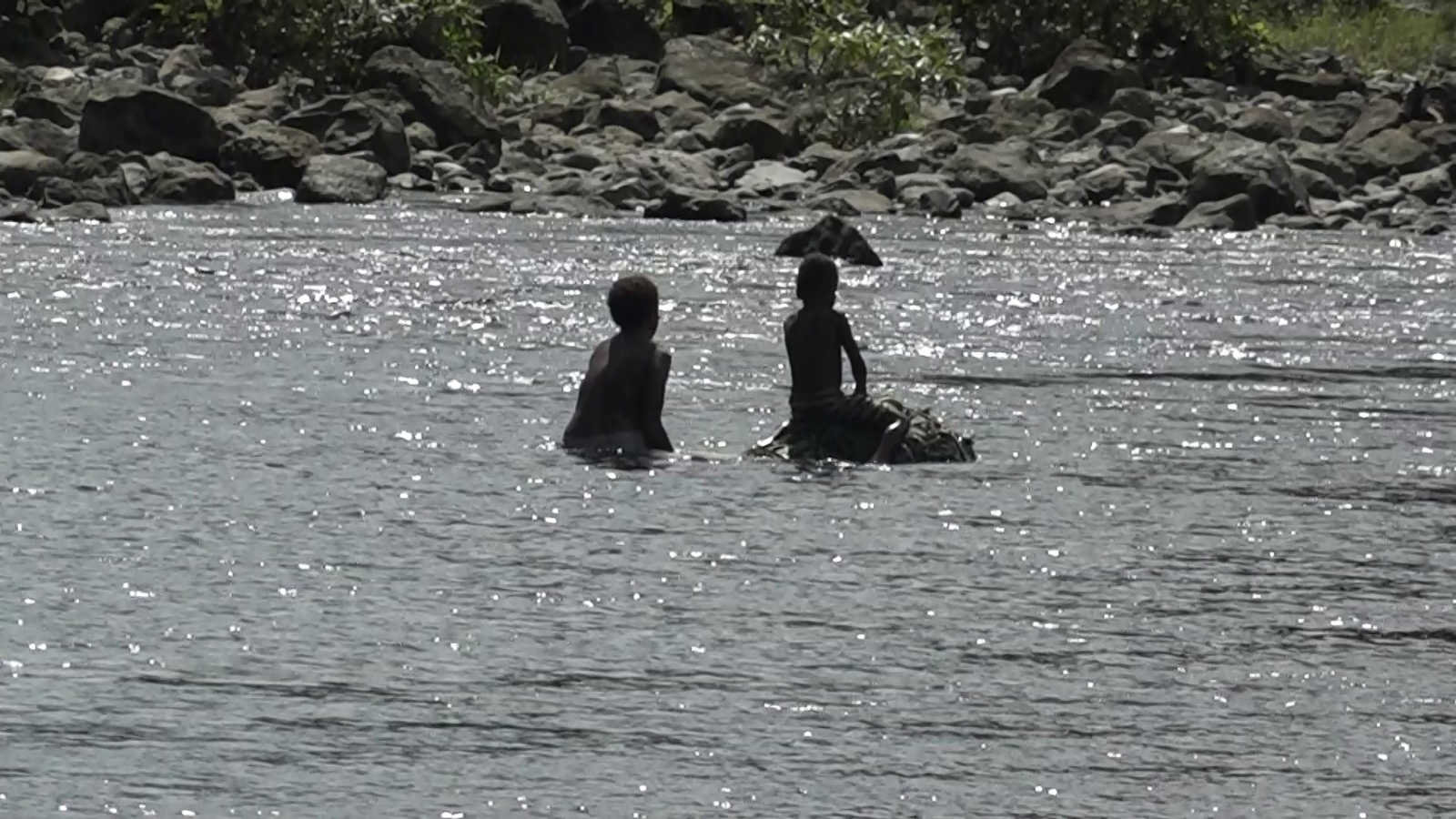 Walking long hours on rocks and crossing rivers just to access basic healthcare services is a struggle all mothers and children around the globe do not deserve.
But this has become a daily challenge for mothers and children of Nagau Village in West Wainoni, Makira Ulawa Province, Solomon Islands.
There is no alternatives, but rather to cross rivers and exposed to harsh weather conditions before accessing to basic health services.
Nagau, is a village situated 14.5 Kilometers upstream of Warihito River and is enclosed by mountains and tropical rainforest with a population of around 300 people.
The village's only health centers are Maerongasia clinic of around 6 km downstream of Warihito River, and Narame Clinic, Wainoni Coast, about 15km away.
To to access to these clinics, one has to trek down narrow tracks, crossing Warihito River, and walking on rough and rocky paths.
This is also the only pathway to accessing the world outside their home, whether for marketing, school, holidays, or looking for job outside.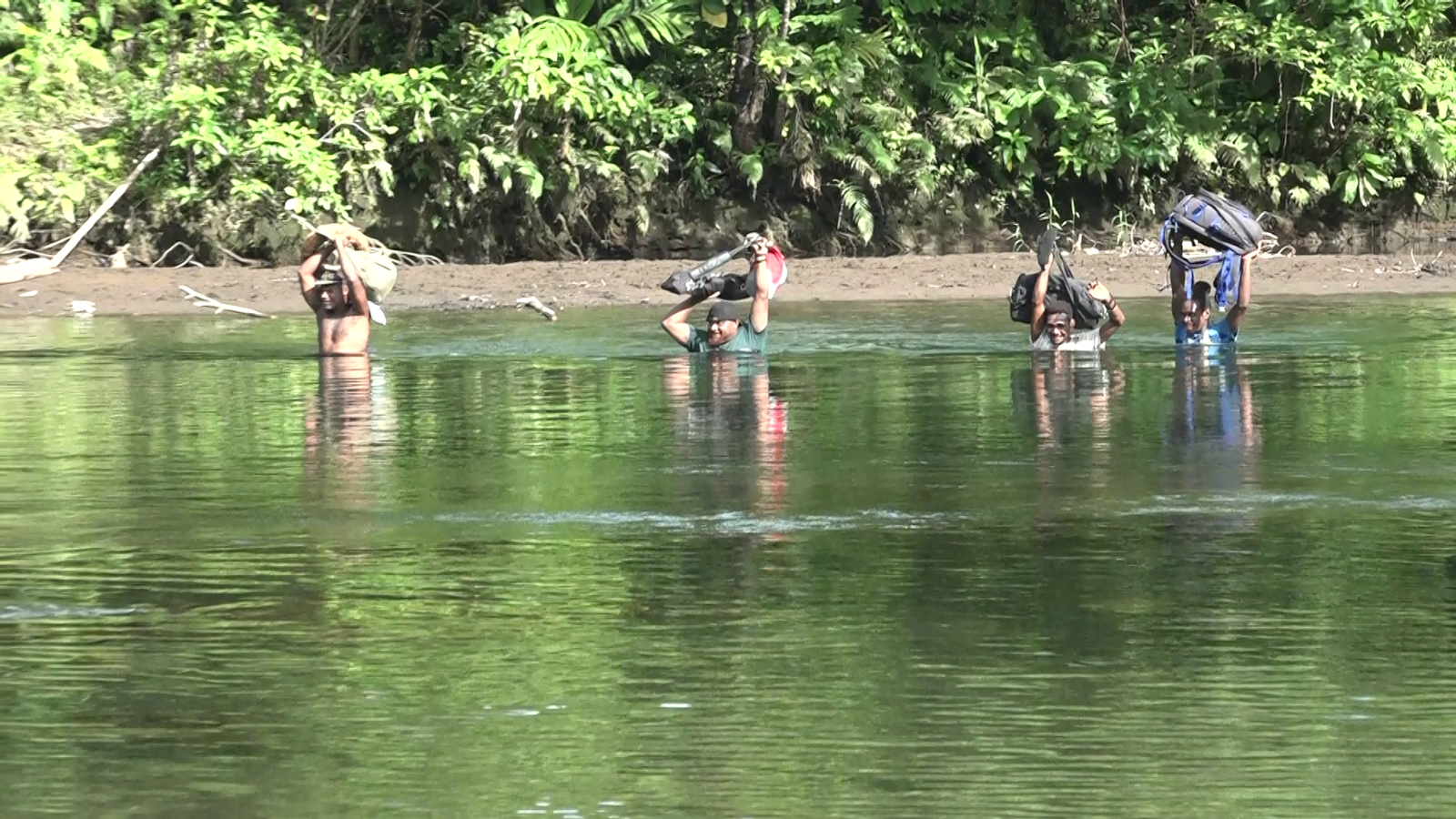 The trekking becomes even dangerous during rainy seasons due to flooding.
Residents confirmed, a number of lives has over the years been claimed by the river.
But accessing to health services is amongst the many essential services residents of the village have to risk their lives for even during rainy days.
As a result of this, 'about sixty children from this village have died before reaching the nearest health center over the years', a village elder, Beato Mae confirmed.
"Here at Nagau Village, up to sixty children died on the way while we struggled to take them to the clinic. For adult we experienced only one incident( a mother who died while labor, as they struggled to take her to Maerongasia clinic) . This is because our clinic is too far," he added.
"I think the government should be serious and address this issue by constructing a road to reach our village," he emphasized.
Mr Mae said, accessing health services is a struggle especially, walking on hard and sharp rocks, crossing rivers and walking long distances and hours downstream before reaching the clinics.
" The first issue which I would like to talk about is health services. On a number of occasions when I was sick, my sons and daughters really struggled to take me to Narame Clinic and Maerongasia ." Mr. Mae said.
"If we fail to take our patients to these clinics, we expect them to die whether at home or along the way," he said.
Mr. Mae questioned, why the government turn a blind eye on them on this issue.
A mother also from Nagau village, Mrs Alice Tora said, they are experiencing a very difficult life.
" Nagau is situated in land, so taking patients to a clinic, especially babies will take us about 3 to 4 hours,"
" But since we are living beside big rivers, when it is rain, mothers are really struggling to take their children to the clinics," Mrs Tora emphasized.
"We always build rafters to take sick patients to the clinic," She said.
The Primary Teacher said, recently, the Rural Development Program (RDP) built a clinic at their village but up until now, there is no health worker posted to the clinic.
A possible reason is the lack of proper staff housing.
Mrs Tora further said, life would not be so difficult if a proper road infrastructure is built to reach their village.
Another Mother from Naopaworo Village on the highlands of Warihito area, Teresia Kagiro shared similar sentiments, describing their struggle is real.
"I'm from Naopaworo village, which is up in the mountains. Every time we want to access health services, we must walk down the hills for hours and cross the Warihito River before accessing health services,"
"And after we visited the clinics, we walked up the hills to our village again" Mrs Kagiro said.
The United Nation through its Sustainable Development Goals (SDGs), the SDG 3 has clearly spelled out that "ensuring healthy lives and promoting well-being at all ages is essential to sustainable development.
The United Nation also made a bold commitment that by 2030, it should end the epidemics of AIDS, tuberculosis, malaria and other communicable diseases.
It also aims to achieve universal health coverage, and provide access to safe and effective medicines and vaccines for all. "
Meanwhile, residents of Wariki village, Sumaro and Makohigo also on Warihito area, shared the same concerns that accessing health services is a big challenge in their area.
By Allen Waitara