LESSONS LEARNT APRIL FLOOD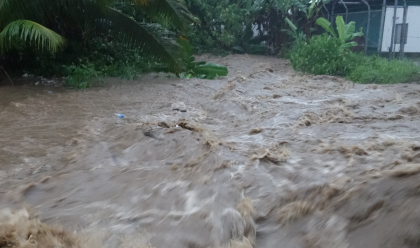 Preparing response plans for future disasters is critical for Solomon Islands says the Permanent Secretary responsible for Disaster Management, Dr Melchior Mataki. Dr Mataki, also Chair of the National Disaster Council made the statement yesterday when opening a Lessons Learnt Workshop after the April flash floods.
The workshop had brought together a number of stakeholders who worked during the disaster management operations of the April Floods, to share their experience and challenges, and to setup a roadmap to improve their operations in future disaster events. The stakeholders included officers from government Agencies, the Donor Community, International Humanitarian Agencies, the media and NGOs. Dr Mataki told stakeholders, Solomon Islands is at risk of natural disasters every year, and preparing response plans for future disasters is critical. The Permanent Secretary also urged stakeholders to contribute their lessons learnt to improve the National Disaster Risk Management Plan.
The Lessons Learnt Workshop ended yesterday.