Maelanga calls on Wale to stop using Malaitans as propaganda tool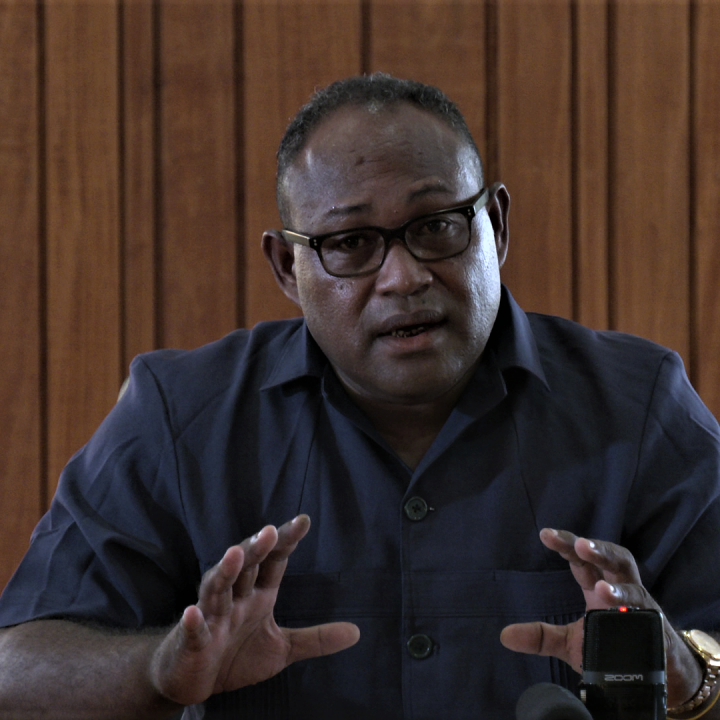 East Malaita MP and Minister of Infrastructure Development, Manasseh Maelanga has accused the Leader of Official Opposition Hon. Matthew Wale of trying to start a war of words that does not reflect well of him as a national leader.
Hon. Maelanga is responding to Hon. Wale's media statement in light of allegations that the Prime Minister refused to meet the Malaita Premier, Hon. Daniel Suidani who was invited by the Office of the Prime Minister and Cabinet for a meeting.
Hon. Wale further says, the Opposition is concerned that the government is trying to cause instability for the Malaita provincial government.
But Hon. Maelanga says, Mr. Wale must refrain from using Malaitans with his propaganda to sympathise with him to drive his political interests.
Mr. Maelanga emphasised, the truth as explained by the Provincial Government Ministry is that the Prime Minister did not invite the Malaita Premier – this truth must not be twisted.
"The Ministry of Provincial Government confirms that Premier Daniel Suidan do not have any appointment with the PM
It is good for the public to take this clearly, that premier Suidani and my good people of Malaita must understand that Prime Minister do not make any appointment with the Prime Minister.
If the Prime Minister did receive an invitation, he will definitely meet up with Premier and his delegation."
Minister Maelanga urges all good leaders and responsible citizens of Solomon Islands that the only way forward is for all to unite in peace and harmony as one people.
Meanwhile, Hon. Maelanga cautioned the Premier of Malaita Province against using the people of Malaita Province to drive his political agenda.
The Minister for Infrastructure and Development is responding to Premier Daniel Suidani who made a blanket statement reportedly onbehalf of the people of Malaita Province to support Taiwan on the China-Taiwan issue.
But Minister Maelanga said, such contemptible tactics only drive division in the society.
The East Malaita MP strongly emphasised, as an elected Parliamentarian, Malaita MPs as with MPs from other provinces in the Government are mandated in the decision making of the National Government.
"So as a Malaitan MP, I would like to tell the premier, all the decisions that were made within the government is also made with the support from Malaita MPs who were in the government.
And we were mandated by our people from our constituencies, who elected us. When we were elected, we also contribute to support the government, for whatever decisions that were made."
Minister Maelanga further emphasised, the Malaita Premier must understand, the diplomatic switch to China will not in any way stand in the way of development assistance from USA to Malaita Province.
He said, the ruling government welcomes support from the United States of America towards Malaita's development aspirations.