Makira provincial Government reconciled with SIG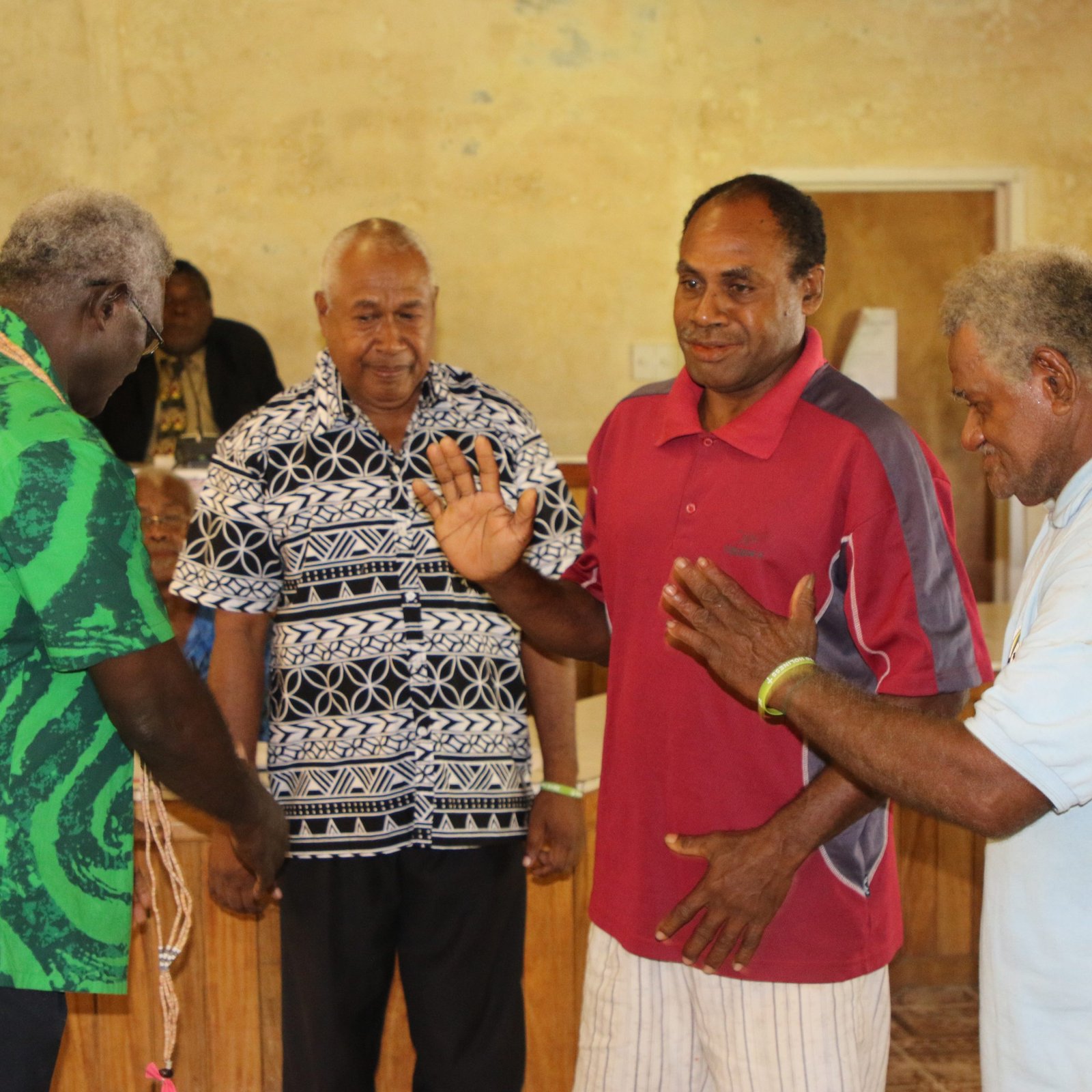 The Makira Ulawa Provincial Government had formally apologized to Prime Minister Manasseh Sogavare for objecting to the National Government's legitimate decision to switch allegiance from Taiwan to the People's Republic of China. 
Premier Julian Makaá made the apology on the floor of the Makira Ulawa Provincial Assembly chamber last Friday.
Premier Maka'a told Prime Minister Sogavare during the Makira Ulawa Province's 37th Second Appointed Day commemoration last week.
"On behalf of the government and people of Makira Ulawa Province, I stand to apologize to your government. When the National government decided on the China switch from Taiwan, Makira Ulawa Province senior citizens came together and rallied against the National Government's decision. The group went as far as meeting the Prime Minister about their objection of the decision".  
Premier Makaá admitted, "the prerogative of international relations belongs to the national government".  
He stressed, "We now want to use this opportunity to seek forgiveness from the Prime Minister on behalf of the national Government".  
The premier said this is a political disturbance, one that stands in the way of the good relationship between the National Government and Makira Ulawa province.
"Mr. Prime Minister, we want to clear this road so that nothing disturbs our unity. This is a small but quite significant issue that has the potential to harbor guilt in the minds of my Government executive". 
Two chiefs representing the province resented traditional shell money to Prime Minister Sogavare to seal the reconciliation.
Accepting the shell money on behalf of the National Government, Prime Minister Manasseh Sogavare thanked the provincial government for the initiative taken.
"I don't keep grudges. Especially when it comes to the relationship between my government and provinces. The national government looks after the interest of the country. Here in Makira Ulawa Province, it's different because I am honored to be part of the traditional system. That gives this ceremony more meaning".  
"Thank you for acknowledging that the swift to China is a decision made at the National Government level. A decision that is well thought and one we will never go wrong and the majority of the countries of the world is in tune with that decision", he said.  
The Prime Minister said, the reconciliation marked by the shell money is accepted in the spirit it was given.
"You are forgiven", Prime Minister Sogavare told the Makira Ulawa Provincial Government.