NZ supports Gizo/Kilufi Hospitals' upgrade work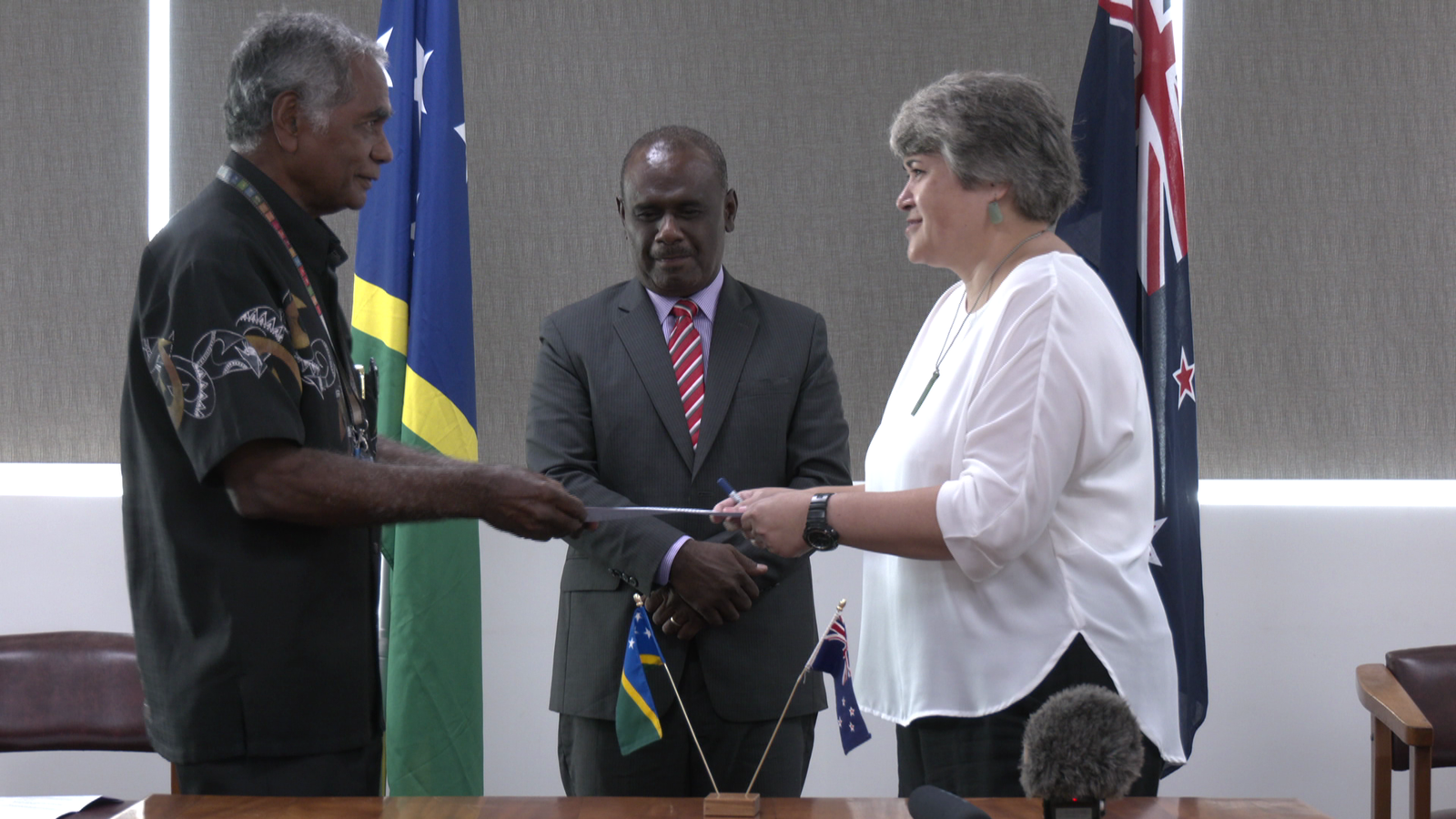 The New Zealand Government has donated fifteen-million dollars towards the upgrade of Gizo and Kilufi'i Hospitals.
In a brief ceremony, New Zealand High Commissioner to Solomon Islands-Her Excellency Georgina Roberts presented her Letter of Support to the Government.
Her Excellency Roberts says, her government is pleased to support Solomon Islands as we fight the ongoing impacts of COVID-19.
"New Zealand is pleased and willing to continue supporting the Solomon Islands, especially with the pressing impacts of COVID-19 in the country."
Receiving the letter on behalf of the Solomon Islands Government, Foreign Affairs Minister Jeremiah Manele acknowledged the New Zealand government for their generous support.
He says the assistance will go towards the refurbishment of the hospitals in preparation for COVID-19.
"On behalf of the Government and People of Solomon Islands, I wish to thanks the government and people of New Zealand for your timely support."
Mr. Manele used the opportunity to pay tribute to New Zealand for its 19 lives, unfortunately, lost to COVID-19.
SIBC News understands work on the two hospitals is expected to complete soon.
Its also understood, upgrade work on other provincial hospitals will follow suit.
by Gina Maka'a