Rainwater could be Honiara's next water source.
Rainwater can potentially solve Honiara's water problems as the city experiences frequent water cuts for a couple of months this year.
With an increasing population, Honiara City, the capital of Solomon Islands play host to most of the country's developments and major infrastructure.
With the onset of climate change, the country must now act to protect its water sources from salt water intrusion or contamination. For many of the Solomon Islands' outer islands, climate change is a real threat to their food security and survival.
The same goes for its Pacific neighbours Vanuatu and Papua New Guinea as well as Fiji, New Caledonia and the rest of the Pacific. These countries have their fair share of rainfall all year round but water management is mainly centralized for most of these countries.
But for Richard's Rainwater, a water bottling business based in Austin, Texas in the United States of America, rainwater is not just about making profit but also conserving the environment and touching lives.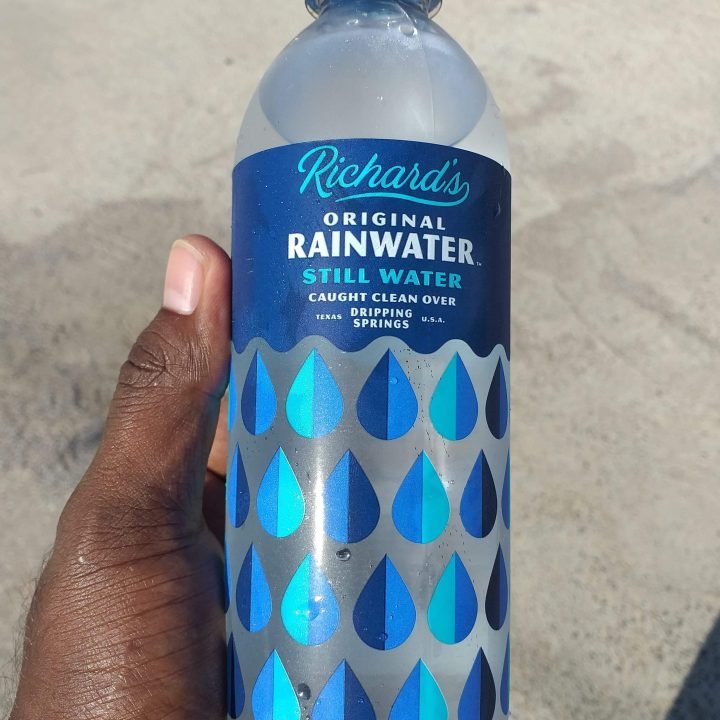 In the U.S. water management is more decentralized that each state has its own water authorities with participation from the people. In Texas, water is managed by municipal and private sector authorities, including water councils.
A team of international journalists who visited Richard's Rainwater in Austin, Texas, learned that Richard's idea began in 1994 when he had a personal experience with clean water issues up in the Texas hill country.
Chief Executive Officer of Richard's Rainwater, Taylor O'Neil told the journalists, Richard's first step in solving his problem of having a clean and reliable water supply was installing an entire home-system.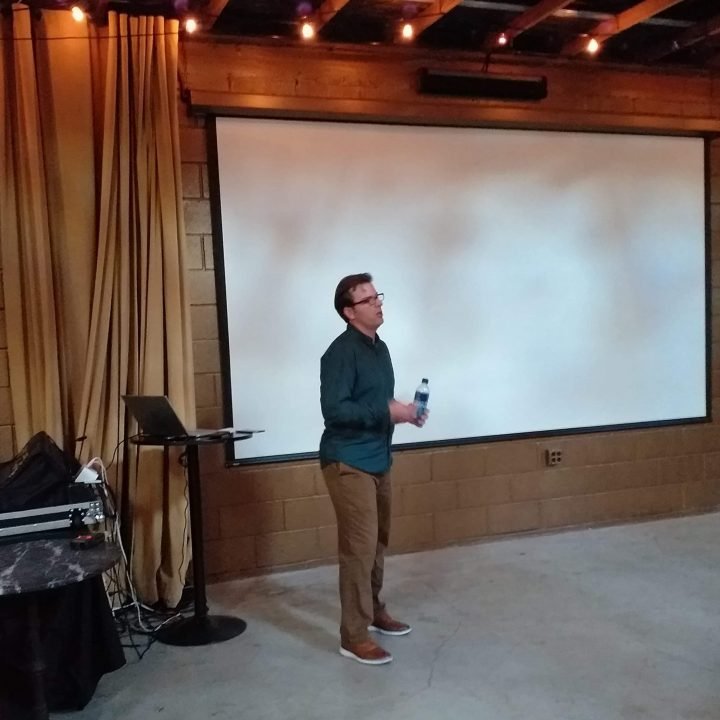 "So his toilet, his dishwasher, every possible utensil and every piece of water that was used on his property came from the rain and then what happened", he said.
"His friends and his neighbours started coming over and experiencing the rainwater for themselves, they started asking him to install systems in their homes, which he's done for over fifteen years," said Mr. Taylor.
Richard's Rainwater excelled from then on despite being wholly owned and managed by its buyers in the Austin Texas state of California, United States of America.
CEO Taylor O'Neil further stressed, Richard's Rainwater bottling company's mission is to inspire and improve the lives of their customers and the communities they serve through rainwater collection, bottling and distribution.
"This is deeply rooted in a steadfast belief that rainwater is the purest and most naturally sustainable source of drinking water on the planet. We think it should be used for a lot more things beyond just bottled water, said Mr. Taylor.
Globally, about six hundred and sixty million people are living without clean water and more than a million people have died from some form of water-borne illness annually.
Water-related deaths are one of the top three causes of deaths in the world every year and access to clean and safe water is absolutely a women's crisis in that in many cultures, women spend hours, miles or even days just to get clean water for their families.
Mr. Taylor said a major issue of clean water is that there is not enough of it and as a human need to survive, it is absolutely critical to solve.
But he said there are signs that Texas is beginning to take the lead of clean water issues in the United States.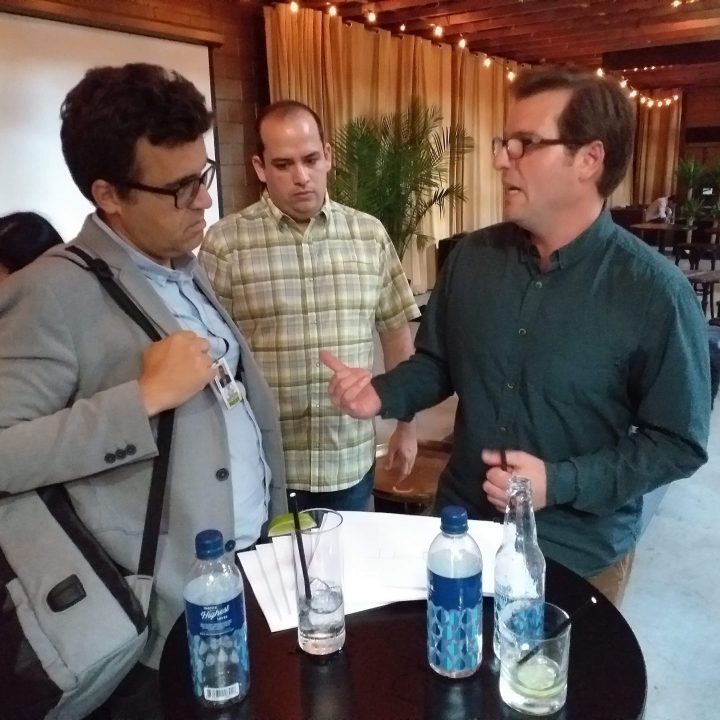 "We had a 'water boil' here in Austin that I think you guys heard about earlier today. It was fascinating because it is sort of the intersection of the two types of water-related issues that we find most problematic. It rained so much in Austin that there was no clean water, think about that and the absurdity of that statement".
"Richard's Rainwater was fortunate to distribute fifteen thousand bottles of water to people in need as their public water supply source, rainwater, is overflowing during a water boil notice in Texas", he added.
But he said, today many water bottling companies are actually making the problem of clean water worse.
"You're finding companies that are increasingly accused of putting water in their bottles that maybe isn't as clean as you thought it was. You have companies that are tapping the available clean water in certain communities and turning it into products that are not clean water for their bottom line and living the community where that water sources is needed behind," Mr. Taylor added.
This has become a concern especially for Honiara residents in Solomon Islands, where frequent water supply cuts have become a norm of the day – the result of unsustainable deforestation activities happening at one of the water catchment areas supplying the capital.
The only water Authority in town, Solomon Islands Water Authority now trading as Solomon Water, is working hard to provide clean water to Honiara residents but silt and sediment runoffs from deforestation has forced them to frequently turn off their supply due to high turbidity levels.
Safe drinking water ranges from 6.5pH to 8.5pH according to the United States Environmental Protection Agency (EPA).
Microbiological tests closely followed by SIBC News revealed, most bottled water products sold in Honiara shops are not safe for human consumption as they are either acidic or contaminated with coli-form bacteria.
Test results for five types of bottled water sold at most shops in Honiara are listed below.
Water brand
V-Fresh 6.44pH
Blue Water 7.33pH
Sasa Water 6.02pH
Enargy Water 6.15pH
Szeba Water 6.95pH
Meanwhile, the Honiara City Council's health division, the city's municipal authority has quickly condemned media reports that claimed most bottled water products sold by shops in Honiara are not safe for human consumption.
Defending the bottled water products, Chief Health Inspector of the Honiara City Council, George Titiulu said, the reports are inaccurate.
"The Honiara City Council has monitored these bottled water products and has identified based on our records that they are still safe for human consumption as the information we have is verified from the National Public Laboratory so the message here is not to listen to information coming from sources that we don't certify as an authority," said Mr Titiulu.
Attempts to get comments from Blue Water and Szeba Water, two of several water bottling companies in Honiara have failed as emails sent to them have not received replies.
Few weeks later, the companies came out to brush aside the test results saying, it was just an attempt from another competitor to tarnish their reputation.
The companies said in a local daily, their production has met the required standards, fulfilling the Pure Food Act requirements of Solomon Islands.
By Rickson Jordan Bau.